As epic prehistoric journeys go, it's hard to look beyond the crossing of the Bering Land Bridge. It's got the significance: this strip of land, which once connected Asia to Alaska, is responsible for the first human settlement of the Americas. It's got drama, featuring Pleistocene woman, man and child battling along the Arctic fringe, in the middle of an ice age, in search of food and shelter. And it's got more than a dash of suspense – because, as the ice around these pioneers began to melt, their precarious land bridge would slowly begin to sink back beneath the sea.
It's a marvel that Hollywood hasn't picked it up. But if they had, the script would need updating. For decades, scientists believed humans first set foot in North America around 16,500 years ago, as the last ice age was melting into slush. But a team working in New Mexico has unearthed a set of fossil footprints they've shown to be 23,000 years old. Their discovery, as archaeologists involved in the study have shared with us, could rewrite the history of human migration to the Americas.
It's not quite ice-age Siberia outside but, with autumn upon us, insects are already making their own miniature migrations into our homes. We've heard how they know the season's changing. And with Germans heading to the polls on Sunday, an economist explains why the outgoing Angela Merkel leaves behind an economy that, if anything, has underachieved during the 16 years she's been chancellor.
Plus check out the latest The Conversation Weekly podcast on how some scientists are beginning to worry they've underestimated the speed of climate change.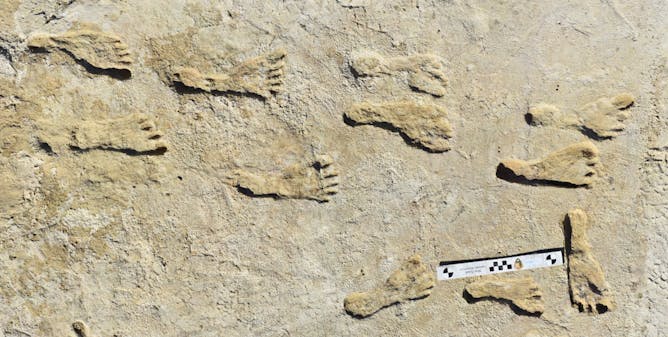 The New Mexico findings could rewrite the history of human migration to the Americas.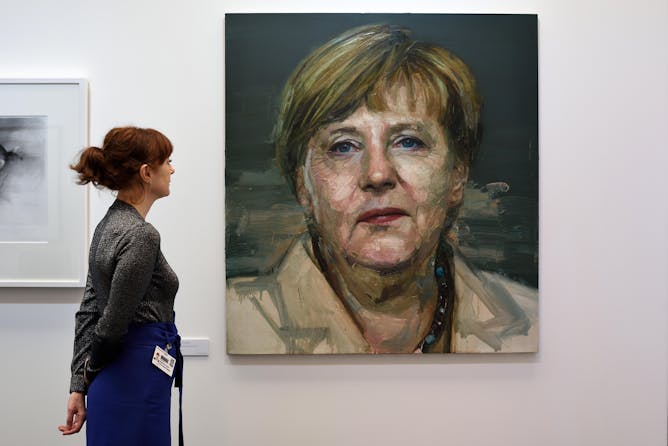 Germany was steady under its longstanding chancellor, but also stagnant.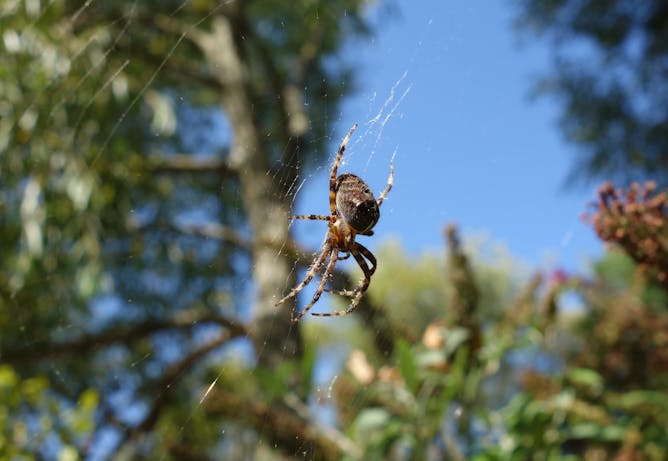 Insects are changing their behaviour as they prepare for winter.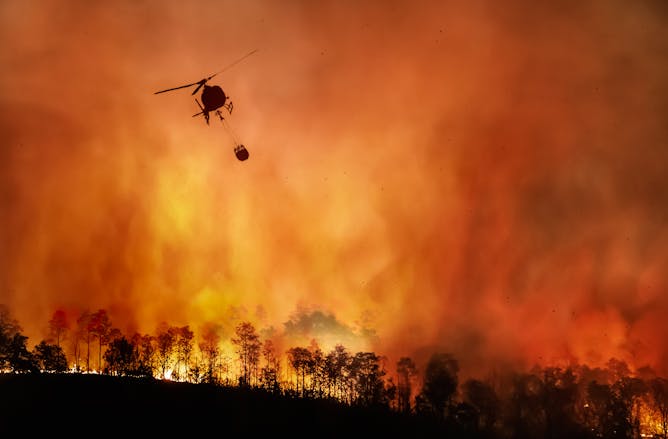 How scientists are improving their understanding of the connection between extremes and climate change – and what's to come. Listen to The Conversation Weekly.
Health + Medicine
Since the coronaviurs first began spreading around the globe, people have debated how effective masks are at preventing COVID-19. A year and a half in, what does the evidence show?

Molnupiravir is showing promise for treating and controlling the spread of COVID-19.
Arts + Culture
Environment + Energy