When fighting a pandemic, it is important to have good data. How many people are infected? How deadly is the virus? Who is most vulnerable and what communities are hit hardest? These are critically important questions, but a severe shortage of coronavirus tests has hampered efforts to get accurate answers.
By randomly testing 3,600 people, a team of researchers from IUPUI was able to use a small number of tests to get the first statistically representative sample of an entire state. The team estimates that as of April 29, 2.8% of Indiana residents had been infected, a number 11 times higher than confirmed cases, and the fatality rate for COVID-19 is six times higher than the flu.
Also today: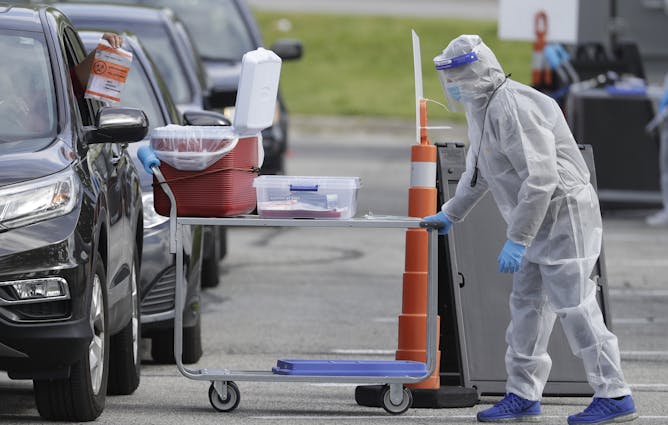 A team of researchers from Indiana University performed random testing for SARS-CoV-2 across the state. The results offer some of the most accurate data to date about important aspects of the virus.
Health
The experimental vaccine stimulates the creation of antibodies. Now we need to show that these effectively protect us from the coronavirus.

Telehealth has seen massive increases in use since the pandemic started. When done right, remote health care can be just as effective as in-person medicine.
Education
Nearly every country in the world shuttered its schools due to COVID-19. Now, from Israel to Uruguay, many students are back in class, with varying degrees of success.
Environment + Energy
Arts + Culture
Most read on site
There are about 2,000 billionaires in the world, controlling over $7.6 trillion. How does that compare to the income of an average American?

Children will probably be OK, especially if their families make sure this elevated level of screen time doesn't turn into a long-term habit.

Amyotrophic lateral sclerosis, Lou Gehrig's disease, is a crippling, progressive neurodegenerative disease for which there is no cure. Now it seems that a diabetes drug may help some cases.