The big oil and gas companies like to present themselves as the solution to climate change, even as they're leaning into more fossil fuel production and making record profits from it.
But while the public sees their optimistic ads promoting fuel-of-the-future projects like "blue hydrogen" (made with natural gas), these same companies are quietly pouring billions of dollars into industry groups that have worked for years to undermine pro-climate policies through advertising and lobbying.
Environmental policy scholars Christian Downie and Bob Brulle sorted through a decade of trade groups' tax documents to see how these industry groups are deploying their cash and just how much more they're spending compared with groups working in support of clean energy. The short answer: a lot.
Also today:
Stacy Morford

Environment + Climate Editor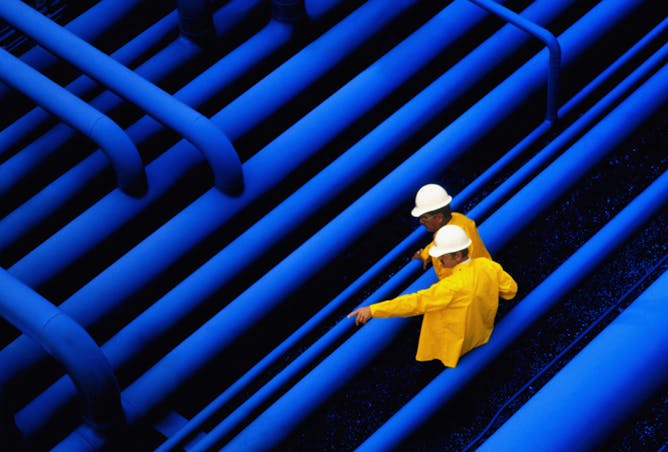 Researchers looked at a decade of political spending by the oil and gas industry and others engaged in climate policy. If money talks, one side had a giant megaphone.
Science + Technology
How do you determine whether one brand is similar enough to another to infringe on its trademark? Researchers propose that comparing brain scans could be an option.

An astronomer takes us on a tour of the universe to learn about the birth of stars and planets and how they get their spin.
Education
Health + Medicine
Ethics + Religion
Environment + Energy
Even after January's storms, California faces a water-scarce future. An economist and an engineer propose a way to test higher water prices as a conservation strategy without hurting low-income users.
Arts + Culture