Top headlines
Lead story
The Internal Revenue Service budget is getting an overdue increase that was tucked into the Inflation Reduction Act last year. Although Congress has since shaved $20 billion from what was supposed to be an $80 billion infusion over the next decade, this funding will make it possible for the IRS to hire new employees and replace thousands of staffers on the verge of retirement.
You may have heard Republicans vowing to halt a supposed army of auditors. But the most significant changes will involve technology, predicts University of Dayton accounting scholar Erica Neuman.
"By using chatbots to respond to taxpayer questions, providing online portals for real-time processing and letting taxpayers respond to notices online, the IRS could substantially decrease the time taxpayers spend corresponding with the agency or waiting on hold while attempting to speak to a staffer," she writes.
[ Miss us on Sundays? Get a selection of our best and most popular stories (or try our other weekly emails). ]
Emily Schwartz Greco

Philanthropy + Nonprofits Editor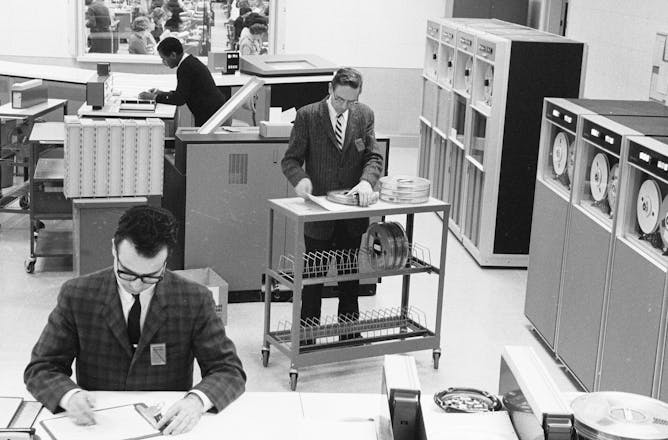 The agency hopes to make paying taxes less onerous for the majority of Americans who follow the rules.
Health + Medicine
Politics + Society
Trump's lawyers, and those prosecuting him, aren't the only ones grappling with the problem of finding unbiased jurors in the age of social media.
Ethics + Religion
Environment + Energy
Heat pumps can be 400% more efficient than a gas furnace.

Forest thinning and controlled burns take away fuel for fires, but the US can only treat so many acres. Which ones to choose?

Join the conversation with Manil Suri and The Conversation's Senior Science + Technology Editor, Maggie Villiger, on September 14 at 2 p.m. Eastern/11 a.m. Pacific. Please register in advance to save your spot.
Science + Technology
Nanoparticles have contributed to profound medical advances like the COVID-19 vaccine, but without oversight, they pose ethical and environmental issues.
International
China's president Xi Jinping is testing out a "softer" foreign policy approach.

Russia is not interested in helping Africa to prosper or achieve stability, but as a theatre for advancing the Kremlin's geostrategic interests.