The U.S. Environmental Protection Agency is expected to propose new greenhouse gas emissions standards for existing power plants this week, and one of the technologies getting attention is hydrogen as a power source. Hannes van der Watt, an energy scholar at the University of North Dakota, explains how hydrogen – the most abundant element in the universe – can be an ingredient for industry, a greener fuel for ships and potentially a way for natural gas electricity plants to keep operating under tougher emissions standards.
Frequent readers of this newsletter are likely aware of the burgeoning field of ancient DNA research. Scientists are becoming adept at sequencing DNA from people and other organisms that lived thousands of years ago. But an interesting study published last week took things a step further. A team of anthropologists, archaeogeneticists and biochemists sequenced billions of ancient DNA fragments from the microbes that lived in the tartar of a human's tooth tens of thousands of years ago and then recreated the natural compounds encoded in bacterial genes. They hope their technique will let scientists hunt in archaeological samples for new – but old – antimicrobial compounds that can help modern medicine.
And let me point you to three recent stories on our site that made me smile. A biologist penned what amounts to an ode to webbing clothes moths – click in to see why she loves the sweater-ruining pests that I personally want to annihilate. An environmental humanities scholar wondered about the internal motivations and experiences of a "vagrant" Stellar's sea eagle that's exploring places thousands of miles away from home. And a mechanical engineer weighed in on the Transportation Security Administration's refusal to allow an airplane passenger to have more than 3.4 ounces of peanut butter in his carryon bag – the physics fits with the TSA's ruling.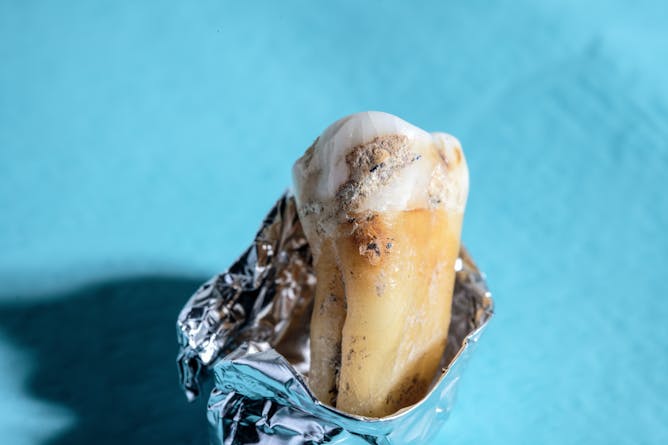 Ancient microbes likely produced natural products their descendants today do not. Tapping into this lost chemical diversity could offer a potential source of new drugs.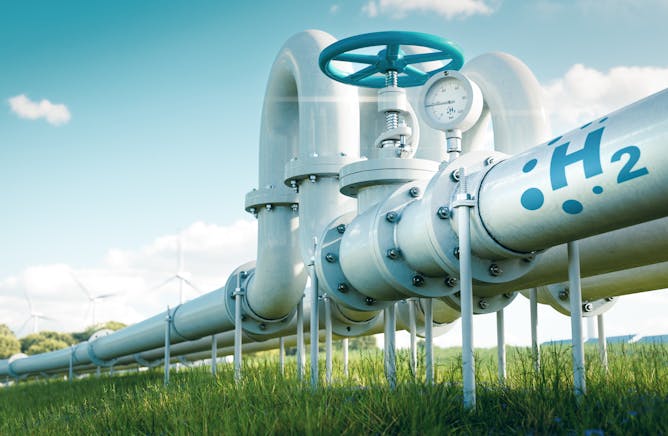 Hydrogen is getting a lot of attention as the EPA prepares to propose new greenhouse gas emissions rules for existing U.S. power plants.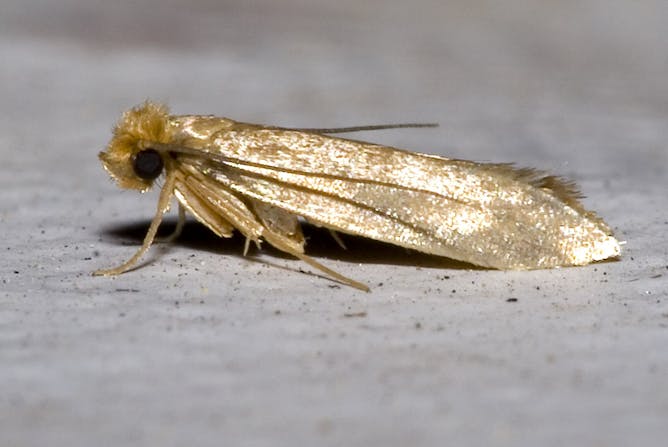 An appreciation for the moths that chomp holes in your clothes. They eat the inedible, occupy the uninhabitable and overcome every evolutionary obstacle in their way.
| | | |
| --- | --- | --- |
| A Steller's sea eagle, native to the Asian Arctic, has traveled across North America since 2021. A scholar questions whether the bird is lost – and how well humans really understand animals' actions. | | One researcher's experience from a quarter-century ago shows why bias in AI remains a problem – and why the solution isn't a simple technical fix. |
| The newly approved RSV vaccine could be rolled out by fall 2023, in time for the typical winter surge in RSV infections. | | A mechanical engineer explains why you need to go with the flow. The TSA pronouncement that peanut butter is a liquid is scientifically sound. |
| The American Academy of Pediatrics has recently released new obesity management guidelines in order to help address the growing obesity crisis in children. | | Quaternary ammonium compounds, also known as QACs or quats, are commonly used antimicrobials also found in many household products. Soap and water may be a safer bet when cleaning surfaces. |