The collapse of Silicon Valley Bank earlier this month sparked the nation's first banking crisis since the Great Recession. Most of the drama felt rather contemporary: Its customers were concentrated in the tech sector and startups, and they rushed to withdraw their money online instead of standing in lines.
But, in an article explaining how banking crises have unfolded for the past century, University of Southern California finance professor Rodney Ramcharan makes clear how much today's banking problems have in common with what occurred not just in the Great Recession but many times before that. His short history of bank runs is a reminder of how regulations can buttress the country's financial health – and the dangers of rolling them back.
Also today:
Also, this week is our spring campaign. Please consider donating to allow our nonprofit newsroom to continue bringing you the information you value.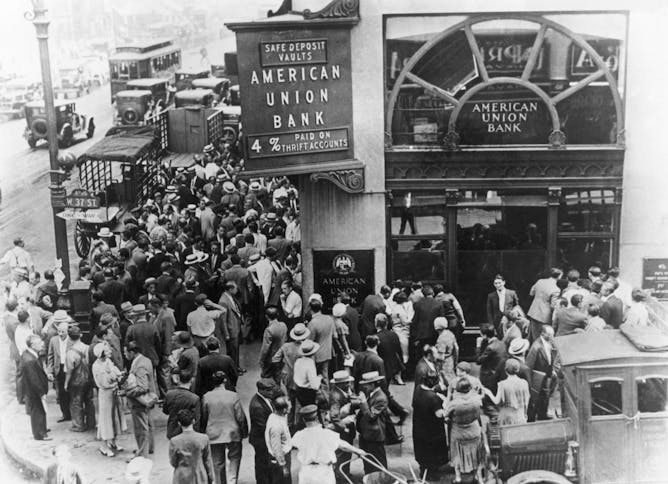 Crises fueled by bank runs, starting with the Great Depression, have had something in common: Unexpected changes spur bank failures, followed by general panic and then large-scale economic distress.
Arts + Culture
Ethics + Religion
Politics + Society
Science + Technology
Education