I grew up with a relative who had been paralyzed by polio, the viral disease that's been preventable by vaccine since the 1950s. But not that many people in the U.S. today have that kind of constant reminder of the bad things vaccines can protect you from. Media studies scholar Katherine Foss writes that's part of the reason vaccination campaigns may need to rethink their messaging.
"Phrasing that aims to encourage immunizations by highlighting their accomplishments implies that some diseases are no longer a threat," Foss writes.
The triumphant tone of memes like "Got Polio? Me neither. Thanks, Science!" run the risk of making it seem like that once-feared scourge and other vaccine-preventable diseases are relegated to the history books. But the reality is they can come roaring back if vaccination numbers slip.
This week we also liked articles about Willie Nelson, today's sluggish economic growth and challenges the Food and Drug Administration has faced before.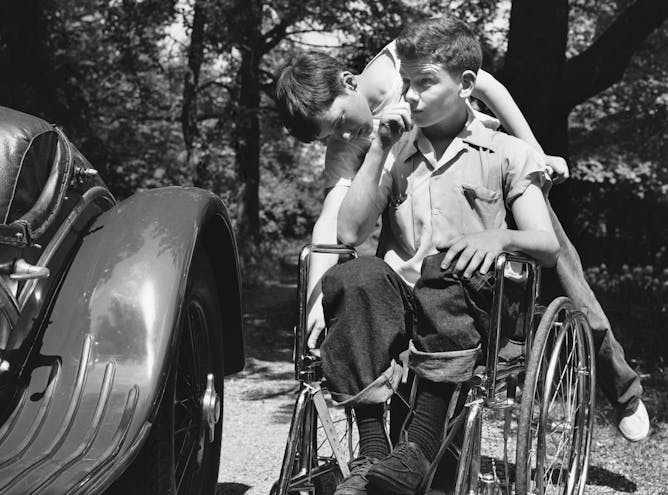 Polio vaccines have been a massive public health victory in the US. But purely celebratory messaging overlooks the ongoing threat if vaccination rates fall.
A strain of sorrow and pessimism underlies all of Vonnegut's fiction, as well as his graduation speeches. But he also insisted that young people cherish those fleeting moments of joy.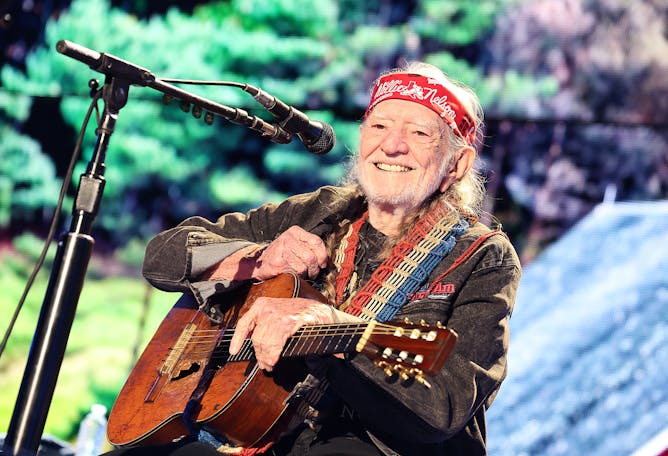 Willie Nelson is an icon who rose to the top of an industry by challenging it – showing that you can be a counterculture figure and activist while remaining as American as apple pie.
The cause of banking crises since the S&L debacle in the 1980s remains unchanged. Incentives encourage executives to take excessive risks, with few consequences if bets turn bad. It's happening again.

The numbers seem to be going in the 'right' direction for the Fed to pull off a soft landing – and avoid a recession – but the picture remains murky.

As the government's oldest consumer protection agency, the FDA has long butted up against drugmakers, activists and politicians. But undermining its work could be harmful to patient health and safety.
The Conversation Quiz 🧠
Here's the first question of this week's edition:

Which renowned Black entertainer and civil rights figure died this week at the advanced age of 96?

A. Sidney Poitier
B. Morgan Freeman
C. James Earl Jones
D. Harry Belafonte