The U.S. Senate on Sunday passed its largest climate and clean energy spending bill ever, including $370 billion in incentives to ramp up renewable energy, increase energy efficiency in homes, and expand electric vehicle use and other energy technologies. The bill, now headed to the House, would also extend the Affordable Care Act and lower drug prices.
If every climate-related part of the bill comes to fruition, it could cut U.S. greenhouse gas emissions 40% by 2030 compared to 2005 levels. But as environmental studies professor Jay Horton explains, one requirement in the bill could make a crucial incentive almost impossible to use – tax breaks for buying electric vehicles.
Also today:
Stacy Morford

Environment + Climate Editor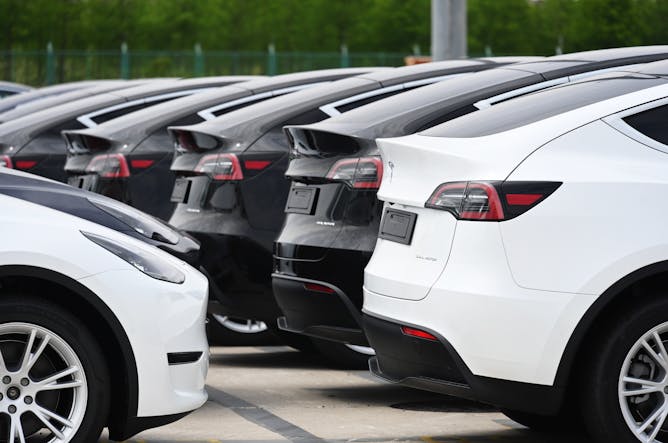 No electric vehicle maker currently meets all the bill's supply chain requirements, not even Tesla. One big reason: China.
Education
Looser requirements for teacher certification don't fix teachers' problems, which are low pay, high workload and lack of respect.
Health + Medicine
Science + Technology
Bringing advanced technologies to the ancient practice of farming could help feed the world's growing population, but it could also open the door for people looking to disrupt the global food system.

A language scientist explains that talking was never invented but has evolved over hundreds of thousands of years.
Arts + Culture
Politics + Society
Ethics + Religion
Economy + Business