When the pandemic hit, the U.S. was already in the grips of another epidemic. Opioids had been killing Americans at an astonishing rate, driven by fentanyl – a deadly synthesized drug that is mixed with heroin or sold as heroin. Its potency makes it easy to overdose.
As bad as the opioid epidemic was before COVID-19, it has only gotten worse. New figures from the CDC show that in the year through April 2021, more than 100,000 people in the U.S. died of drug overdoses, up almost a third from the previous 12-month period.
Brandeis' Andrew Kolodny, who has been fighting the epidemic for 20 years as a public health official and clinician, explains why.
Also today:
Matt Williams

Breaking News Editor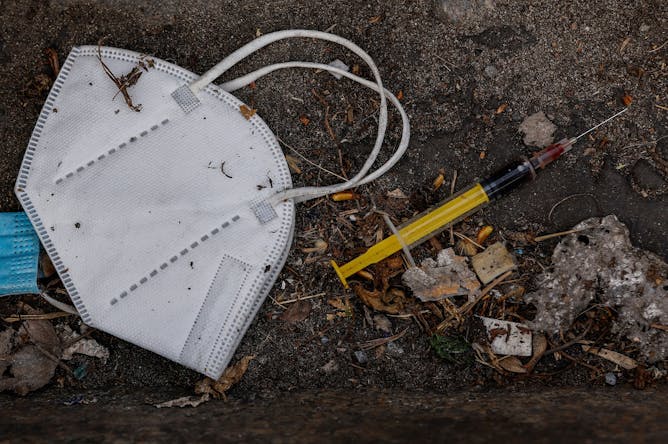 The number of fatal drug overdoses in the US over a 12-month period has surpassed 100,000 for the first time. Fentanyl is the main driver of the spike in deaths.
Politics + Society
The mainstream media are holding their collective noses and supporting Project Veritas after its founder's home was raided by the FBI. It's a matter of principle and self-preservation.

In its decision, the Wisconsin jury believed Kyle Rittenhouse acted in self-defense – not recklessness, as prosecutors alleged – when he shot three people, two fatally.

Adopted children face a slew of legal challenges in trying to obtain their original birth certificates. Lawmakers across the country are increasingly granting more access as a basic human right.
Science + Technology
Economy + Business
Environment + Energy
A set of studies found people prefer incentives to disincentives, especially for individuals but also for businesses. They have views on clean energy and efficiency, too.

Barns are practical buildings, designed to safeguard farm animals and equipment. Why are so many of them painted to stand out from the landscape?
Arts + Culture
The communion between Native Americans and the Pilgrims makes for a compelling narrative. But it masks the suspicions and brewing violence that were far more representative of the era.

From 'turkey trot' to 'going cold turkey,' the centerpiece to many Thanksgiving dinners has lent its name to many things. But it also borrowed its name from elsewhere.
Trending on Site
Merck and Pfizer both have oral antiviral pills under review by the FDA. Such treatments could help turn the tide of the pandemic.

Errors don't necessarily mean your mind is faulty. They may actually be a sign of a cognitive system with limited capacity working efficiently.

The two types of COVID-19 tests – antigen and PCR – work in very different ways, which is why one is fast but less accurate and the other is slow and precise.
Reader Comments 💬
"I'm also wondering how much the tech sector plays into this. Suddenly, everyone was work from home. That meant you could get a job from ANY tech company without having to move from where you lived. I've seen it happen in my own job place. Many of us moved closer to home/family/relatives, and were able to keep our job. Many also found new work at west coast tech companies that would have required moving pre-pandemic."

– Reader Margaret Schultz on the story The 'great resignation' is a trend that began before the pandemic – and bosses need to get used to it