Ahmaud Arbery was only 25 years old when he was shot and killed for jogging in a suburban white neighborhood In Georgia. Three white men were convicted in the murder of the unarmed Black man. While many breathed a sigh of relief after last year's verdicts – and the life sentences recently given to the culprits – Arbery's death was yet another example of the racial divide plaguing America. It also exposed the myths of Southern hospitality.
Barbara Combs, a sociology professor at Clark Atlanta University who studies Southern culture, writes here about those myths. All too often, she argues, the veneer of charm and politeness has deadly consequences for Blacks and other ethnic groups. As Judge Timothy Walmsley said before the sentencing of the three white men, Arbery's death "should force us to consider expanding our definition of what a neighbor may be and how we treat them. I argue that maybe a neighbor is more than the people who just own property around your house."
Also today: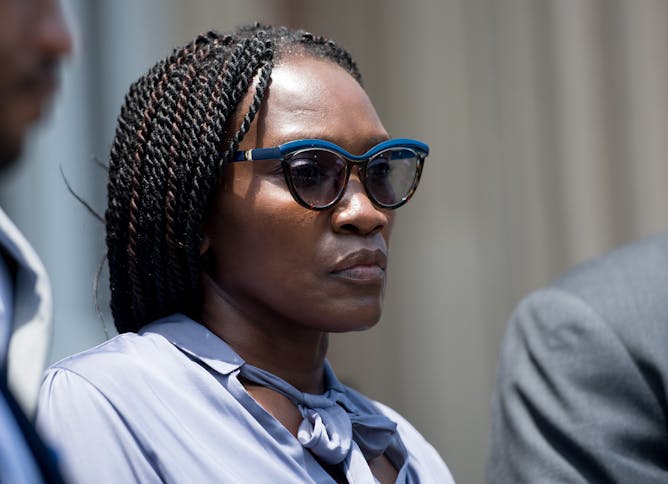 The murder of Ahmaud Arbery exemplifies the racial, often violent barriers still remaining in the US. The 25-year-old Black man was out for a jog. But three white men thought he was a criminal.
Politics + Society
Voting rights are the subject of intense conflict between Democrats and Republicans. Does the degree of political outrage match the threat to voting rights?

A former US ambassador to Kazakhstan explains the strategic and economic importance of Kazakhstan to the US.
Environment + Energy
Renewable energy is expanding at a record pace, but still not fast enough. Here are the key areas to watch for progress in bringing more wind and solar into the power grid in 2022.

Tossing something into your recycling bin that can't be processed does more harm than good.
Science + Technology
Economy + Business
Before the Civil War, US activists sought to combat slavery through sugar boycotts. Instead, consumption grew.
Health + Medicine