Insects play critical ecological roles around the world. That's why studies in the past several years that found massive insect die-offs sparked ominous headlines warning that an "insect apocalypse" was underway.
Ecologist Matthew Moran and his colleagues wanted to see what was happening in North America, so they did a broad review of thousands of datasets. Their findings show how little we really know about the insect world, and why there's room for optimism even in a world radically altered by humankind.
Also today: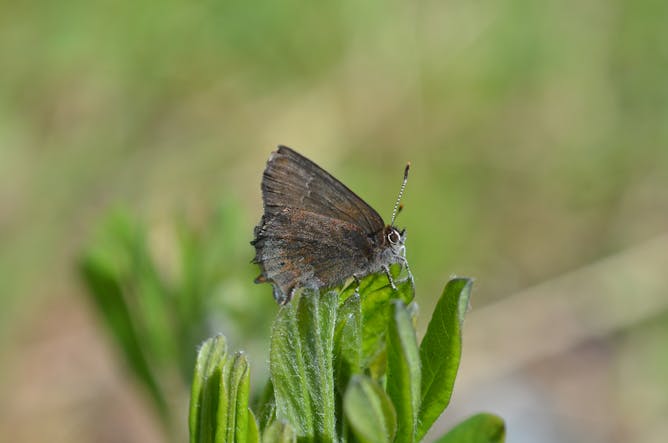 Recent reports of dramatic declines in insect populations have sparked concern about an 'insect apocalypse.' But a new analysis of data from sites across North America suggests the case isn't proven.
Health
Watching coronavirus coverage can cause anxiety in your child. An expert offers some tips that will help.

Margot Gage Witvliet went from being healthy and active to fearing she was dying almost overnight. An epidemiologist, she dug into the research to understand what's happening to long-haulers like her.
Politics + Society
A Florida minister and a conservative lawmaker filed suit against a county law mandating mask wearing, saying it violates the freedom of religion. A constitutional law professor says they're wrong.

The Zapotec people of southern Mexico have always relied on each other to solve problems when the government can't, or won't, help. That's proving to be a pretty effective pandemic response.

Protests of Confederate flags and monuments have grown since 2015, but resistance is not new. African Americans have been protesting against Confederate monuments since they were erected.
Education
An enrollment specialist explains why colleges can or can't charge less for tuition amid the COVID-19 pandemic that has forced many to hold their classes online.

Visits between foster children and their biological families are being disrupted and reunification hearings delayed.
Environment + Energy
Hurricane and tornado winds spin in circles, but there's another, equally dangerous storm type where winds barrel straight ahead. They're called derechos, and are most common in summer.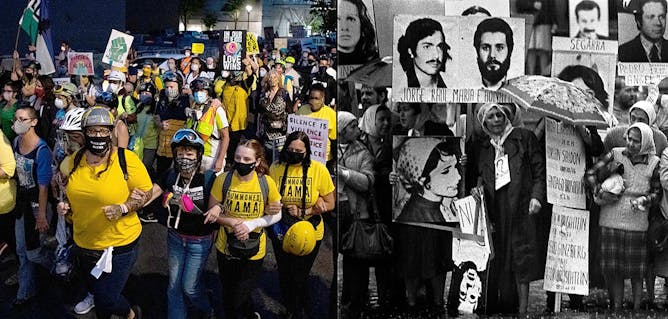 By inflicting violence on protesting moms, governments only amplify the message of the movement they seek to quell.
From our International Editions
New Zealand is one of a small number of countries that have managed to eliminate community transmission of COVID-19. It's close to a 100-day milestone with no new cases in the community.

Many carnivores are ambush predators. Being seen by their prey can lead to them abandoning the hunt.

Seventy-five years after the atomic bomb was dropped on Hiroshima and Nagasaki, the people of Délı̨nę remain affected by Canada's role in the attack. A documentary presents their stories.