The world's oceans are permeated with plastic waste, from surface waters to some of their deepest reaches. And we know from numerous studies that fish, turtles, seabirds and smaller sea creatures are ingesting bits of plastic when they feed. Now, scientists are starting to pin down the effects of a plastic diet.
Marine scientist Matthew Savoca explains findings from a recent study that identified a new illness, which the authors call plasticosis, in seabirds. Scarring in the birds' digestive tracts resembles effects in humans who are longtime smokers or have been exposed to asbestos. As Savoca sees it, plasticosis "could be a sign that a new age of disease is upon us because of human overuse of plastics and other long-lasting contaminants, and their leakage into the environment."
Also today: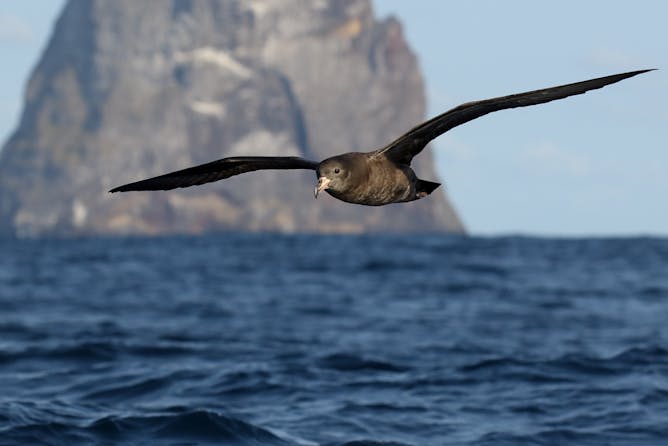 Many marine animals, birds and fish are ingesting plastic. New research identifies the first named health effect from it.
Politics + Society
When former President Donald Trump summoned his fans to protest over what he called his imminent indictment, a scholar of democracy saw it as an autocratic move.

ISIS-K's recent killings of Taliban brass are part of the extremist group's long-term strategy. Will Taliban leaders contain the resurgence of violence?
Economy + Business
Education
Science + Technology
Friendships are important, but are they always healthy? New research finds that teens who feel dominated by their friends experience lower self-esteem and more symptoms of anxiety and depression.

From 'Breaking Bad' to James Bond, certain chemicals are popular options for characters looking to achieve nefarious ends.
Health + Medicine
Environment + Energy
Arts + Culture
From our international editions