President Donald Trump is using his last months in office to stack America's national security and intelligence agencies with leaders loyal to him. Yesterday Trump fired Department of Homeland Security cybersecurity chief Chris Krebs, who led efforts to defend the 2020 election against foreign interference. Last week he terminated Secretary of Defense Mark Esper, and four more senior staffers left the Defense Department, reportedly under pressure or in protest. In their place, Trump appointed people whose main attribute seems to be not policy experience but personal fealty.
These are dangerous decisions for an outgoing president, says University of Massachusetts Lowell security studies professor Arie Perliger. "According to the 9/11 Commission, the unusually short transition period between the Clinton and Bush administrations – truncated by the dispute over the election's outcome – resulted in some of the intelligence and policy deficiencies that allowed Al-Qaida to attack and kill close to 3,000 Americans," he writes. This politicization of U.S. security and intelligence services isn't just risky, says Perliger – it also undermines their history of apolitical work.
Also today: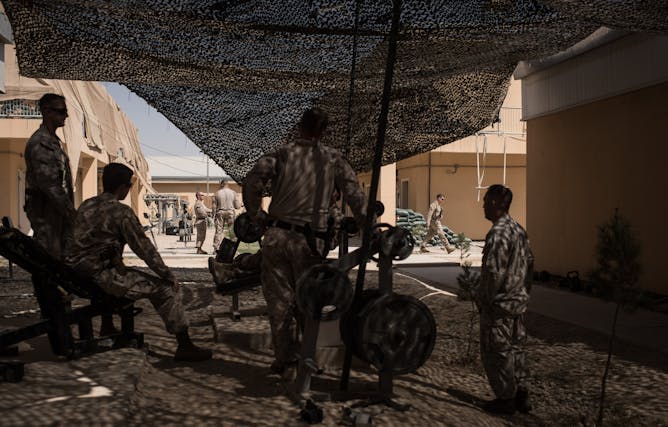 Investigations of the 9/11 attacks show that a short, unstable transition between two presidents can weaken US security. Trump's sweeping staff changes compound the risk, experts say.
Health + Medicine
COVID-19 cases are skyrocketing across the US. Testing has ramped up over the past few months, but increasing hospitalizations, deaths and test-positivity rates show that the virus is out of control.

The jury's still out on whether or not CBD relieves stress and anxiety.
Science + Technology
Economy + Business
Most read on site
When Trump leaves the White House in January, many American evangelicals will feel that they've lost their protector in chief.

Monoclonal antibodies are synthetic molecules manufactured in the lab. But do we need them if a vaccine is on its way?

Trump was the first US president from New York City since Teddy Roosevelt, but he was never a hometown hero. Jubilant celebrations erupted across New York after Biden's projected win.