The threat of Russian hackers attacking targets in the U.S. has been a backdrop to the Russian invasion of Ukraine and NATO's response of sending weapons to Ukraine. Federal officials from cybersecurity specialists up to the president have been warning businesses to shore up their defenses, and pundits have been encouraging Americans to do the same for their personal digital protection.
Often left out of the discussion are some of the most enticing and vulnerable targets: local governments. Cities and towns are where the rubber meets the road for most government services people rely on. Attacks on local governments could tear at the fabric of American society by putting citizens at risk and straining their faith in government.
University of Maryland, Baltimore County cybersecurity expert Richard Forno explains the threat, why local governments are vulnerable and what they can do to improve the situation.
Also today:
Eric Smalley

Science + Technology Editor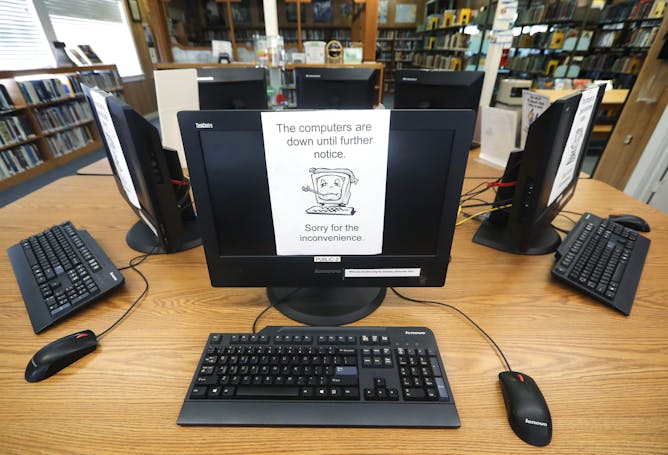 With Russia poised to launch cyberattacks on US targets, many local governments find themselves without the staff or resources to even recognize when they're under attack.
Economy + Business
Oil is used throughout the US economy and not just as fuel. Petroleum goes into packaging, toys, clothing and especially the food we eat.

The approximately $12 billion she's given away in the past two years has shattered conventions, explains a philanthropy historian.
Health + Medicine
Science + Technology
Politics + Society
Ethics + Religion
Environment + Energy