Accurate information is vital to a healthy democracy and to the safety of its citizens. The Conversation is dedicated to spreading research-based journalism written by experts to our readers around the world. The need has never been greater for this.
As we approach the end of our fiscal year, we face the likelihood that some of our funders will be forced to cut back their support in coming months.
Your monthly donation will help sustain us, as we continue to do this public service, whether it is $5 or $20 or more. A one-time gift would help too.
Thank you in advance for giving what you can. Here's a sampling of the informative journalism reader generosity has supported today: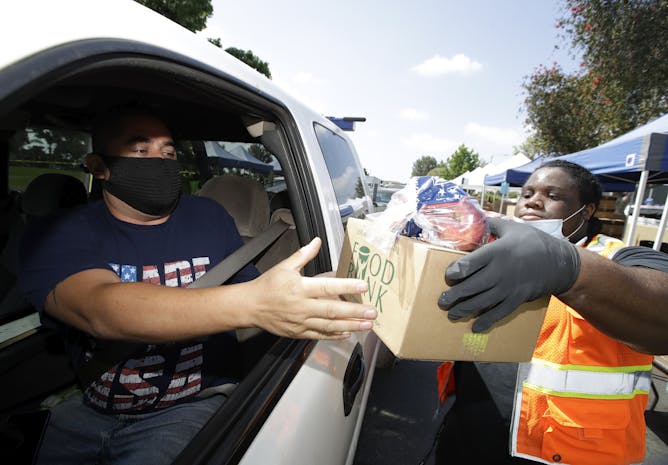 A third of Americans experiencing significant financial stress say they wouldn't contact a doctor if they experienced coronavirus symptoms.
Science + Technology
Ethics + Religion
Terminally ill patients in nine states and Washington, DC can use telemedicine to get a doctor's approval to hasten their end of life. But family members must mix the lethal drug cocktail themselves.

Dalits have long been ostracized as the 'untouchables' in Indian society. Discrimination and the impact of the coronavirus have only reinforced their status.
From our international editions
Our experts look at recovery efforts, how different the post-pandemic world will be, the hunt for a cure for COVID-19, and why we need to mind our mental health.

Christo's first major project was Wrapped Coast at Sydney's Little Bay. His fabric sculptures would become a major symbol in land art.

Getting the control measures right is critical.