Chadian president Idriss Déby Itno has died at the age of 68. Born to a herder in 1952, Déby grew up to become a military man, completing part of his training in France. He rose through the ranks, eventually becoming commander-in-chief of the military under former Chadian president Hissene Habré, a brutal ruler who was in office from 1982 to 1990. In December that year, Déby and his Movement Patriotique du Salut turned on Habré, deposing him through a military coup. Déby grabbed power and remained at the helm until his death. Déby started off well with promises of reform. But, as Helga Dickow writes, he gradually turned into an African strongman fixated on staying in power while enriching himself from Chad's oil wealth.
Kenya has put the United Nations High Commissioner for Refugees on notice, demanding that it put together a roadmap for the closure of the country's two main refugee camps - Dadaab and Kakuma. There are more than 400,000 people in the complex of camps. The Kenyan government claims that the Dadaab camp, which is home to mostly Somali refugees, provides easy access for recruitment to terror groups. Oscar Gakuo Mwangi takes issue with this, arguing that the government has framed Somali refugees as a threat to national security so that it can press ahead with their forced repatriation.
The Suez Canal, which connects the Mediterranean and the Red Sea, was a dream for many over the centuries. Eventually, it was a Frenchman who got the go-ahead from Egypt's ruler to start work on it. The technical challenges of building and navigating the canal have included rocks, strong transverse winds, curves, sand and opposing currents. In today's episode of Pasha, Lucia Carminati takes us through the fascinating history of this important global trade route - recently in the news when a container vessel got stuck there, blocking shipping traffic.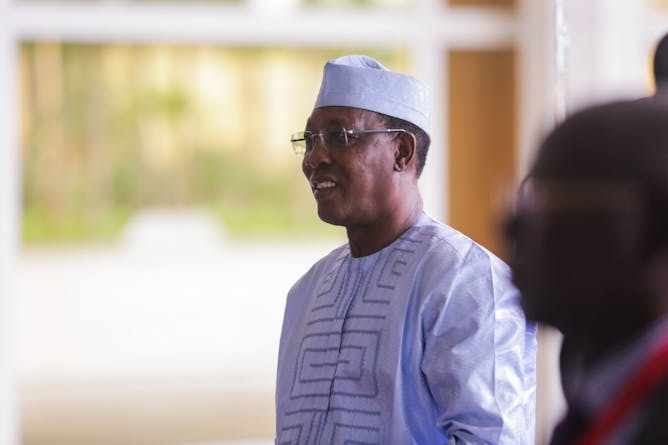 When he grabbed power in 1990, Déby promised to create a democratic society, but he turned out to be a ruthless authoritarian whose main agenda was to remain in office.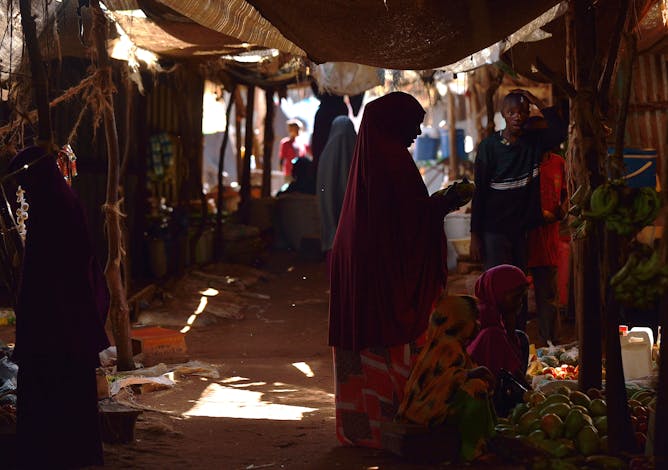 By securitising refugees, in this case accusing them of instigating terror, the Kenyan government is compromising their social, economic and political rights as set out in international law.
Health + Medicine
| | | |
| --- | --- | --- |
| It's common to find medical doctors providing supportive health services and in the process getting distracted from their main clinical job concerns. | | This research provides fresh insights into strategies that can be used to improve the lives of adolescents in sub-Saharan Africa and around the world. |
Podcasts
| | | |
| --- | --- | --- |
| The Suez Canal's history has been forged over a century by multiple entities and people. Its past has been marked by colossal stumbling blocks. | | Women breadwinners believed that their role was viewed as threatening to men, who are traditionally breadwinners. |
From our international editions
| | | |
| --- | --- | --- |
| Scholars of policing, law, race and Minnesota history explain the landmark guilty verdicts handed down in the trial for the murder of George Floyd. | | A coronavirus variant with a double mutation has been found in the UK, with cases currently doubling every week. |
En Français
| | | |
| --- | --- | --- |
| Des accords de licence entre les groupes pharmaceutiques et le Medicines Patent Pool, en coopération avec l'OMS, pourraient accélérer l'accès aux doses pour les pays les plus pauvres. | | L'étude de la vie de Mamadou Racine Sy, qui fut un pionnier pour les soldats noirs au sein de l'armée française, met en lumière les ambiguïtés du rapport aux « indigènes » durant l'époque coloniale. |