Every year when flu season rolls around, I take satisfaction in getting my flu shot and making sure my kids do too. It always feels good to check that box and know that I'm helping keep the spread of seasonal flu at bay by getting vaccinated. But during the COVID-19 pandemic, it has felt like more than a personal duty to get our shots – it has been nonnegotiable, given the heightened risks and uncertainties surrounding the coronavirus.
The pandemic has also had a profound effect on flu transmission, but in ways that are not always intuitive, explain Mark S. Roberts, an expert in infectious disease modeling, and Richard K. Zimmerman, a vaccine policy specialist – both from the University of Pittsburgh. Their recent modeling research suggests that last year's dramatic reduction in flu cases – thanks to protective measures against COVID-19 – could lead to a startling comeback of the flu this year.
However, Roberts and Zimmerman's models also show that people's individual choices, such as social distancing, mask-wearing and getting their flu shot, will play a big role in determining the outcome.
Also today: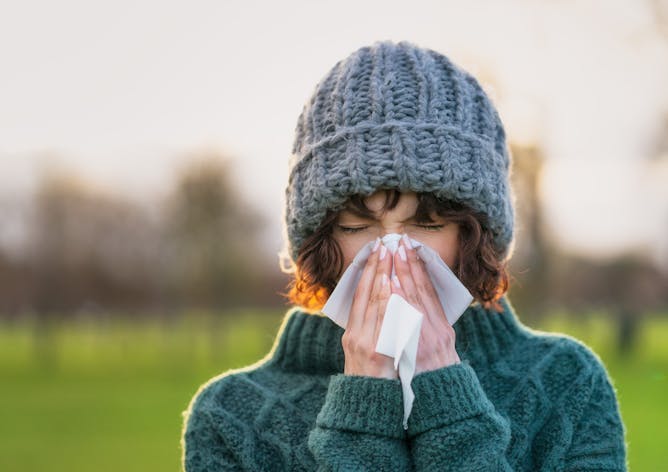 Recent computer modeling shows the upcoming flu season might see a surge in cases. Coupled with COVID-19's continued threat, doctors are again urging Americans to get their shots.
Politics + Society
Science + Technology
Science fields are improving at being more inclusive. But explicit and implicit barriers still hold women back from advancing in the same numbers as men to the upper reaches of STEM academia.

Perseverance and its helicopter sidekick, Ingenuity, have been on Mars for nearly nine months. The duo have taken rock samples, performed first flights and taken images of the delta in Jezero Crater.
Ethics + Religion
Education
Podcast 🎙️
From our international editions
Gurnah won the prize for his "uncompromising and compassionate" look at the "effects of colonialism and the fate of the refugees".

Rising household debt in South Korea is crippling many and Squid Game speaks to this very real horror facing many in the country.

Many valuable scientific breakthroughs were originally published in a non-English language. New research shows more effort is needed to transcend language barriers to improve conservation science.
The Conversation Quiz 🧠
What year did Syukuro Manabe and his colleague, Richard Wetherald, use a simplified version of their climate model to perform the first quantitative study of the effects of increased carbon dioxide in the atmosphere?

A. 1955
B. 1967
C. 1979
D. 1992