Editor's note
With the lack of detailed federal guidance on how to reopen the country safely, various states have done different things and opened at different stages. As a result, in some states, people have flocked to beaches, parks and restaurants, happy to be out of lockdown. And yet, millions of people have continued to stay at home, with many confused about what to do and how to stay safe.
For possible solutions, three University of Michigan scholars, Holly Jarman, Sarah Rozenblum and Scott Greer, look at how European countries are reopening and how those plans compare to the U.S.
Also today:
Lynne Anderson

Senior Health + Medicine Editor
Top story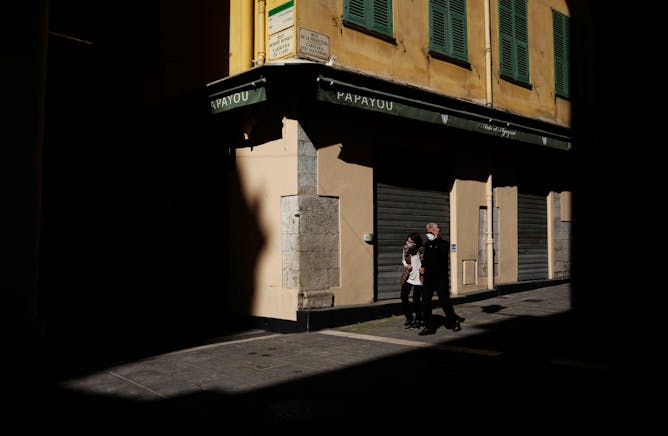 As the US prepares to reopen from weeks of social distancing, it's worth noting what other countries are doing.
Politics + Society
Three cases coming up for argument in the Supreme Court have the potential to redefine the power of Congress to hold the president accountable.

Army physicians are turning to drugs approved for other conditions or newly developed treatments such as the antiviral Remdesivir to treat infected personnel.
Ethics + Religion
During this unsettling time, global leaders have assured children and adults alike that the tooth fairy, free from the risk of infection, is indeed an essential worker.
Environment + Energy
Economy + Business
Education
Arts + Culture
Science + Technology
With careful observation, you can start to recognize that one sassy squirrel or the cardinal pair who call your neighborhood home.

Yeast is a single-celled organism that's everywhere around us. Understanding how yeast works can help you make better bread and appreciate this old friend of humanity.
Health
Most read on site
Do mutations that alter the addition of sugars to the coat of the virus affect the severity of the disease?

A biomedical researcher and pediatrician who works with Kawasaki disease and COVID-19 explains the similarities and differences in the worrisome cases doctors are starting to see.

Mothers love to be with their children on Mother's Day, but this year, things might be different. A physician walks you through some questions to consider as you decide whether such a visit is safe.