It's not the first time we have seen this play out: Members of the press are put on short notice of an important White House update, a president walks to a podium and delivers news to the nation of the death of a terrorist leader, killed in a successful U.S. operation.
This time it was Ayman al-Zawahri, a 9/11 plotter who became head of al-Qaida after Osama bin Laden's demise, also the result of a U.S. raid. But there are important differences in the circumstances. The terrorist network is not the force it was, yet its affiliates still pose a threat both in the Middle East and North Africa. Moreover, the drone strike that killed al-Zawahri took place in an Afghanistan governed by an al-Qaida ally, the Taliban.
Terrorism experts Daniel Milton, Haroro J. Ingram and Andrew Mines explain how the assassination of al-Zawahri comes at a crossroads – not only for terrorist movement itself, but also as the U.S. pivots its counterterrorism strategy following the fall of Afghanistan.
Also today: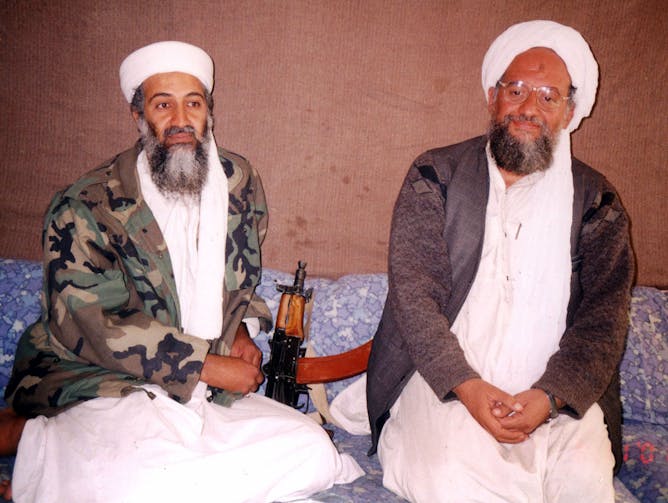 The US strike against al-Zawahri leaves the future of al-Qaida at a crossroads as the terrorist movement looks for a new leader.
Arts + Culture
Environment + Energy
As recent deluges in St. Louis and Kentucky show, flash flooding can happen in urban and rural areas, with deadly results in either setting.
Health + Medicine
Education
Economy + Business
Science + Technology
From our international editions