I've lived in New York City off and on since I moved here for grad school in 2005. From the bars and restaurants to the 24-hour subway and Central Park, the city has always enthralled and inspired me. Even its downsides – the smells, the nonstop traffic and noise, pizza rats – have become reasons for loving the city all the more, like the way a partner's most annoying habits grow oddly endearing.
That's why it was startling to see NYC brought to a standstill last spring when the pandemic struck. Even now, my favorite hangouts remain shuttered, and the subway that services the "city that never sleeps" closes at 1 a.m. At least Central Park remains open for weekend runs, albeit masked. Many like me, upon seeing their beloved cities imperiled by a virus that flourishes in density as much as we do, are wondering: Can the city survive COVID-19?
Reassuringly, the answer is "yes." Or so believe urban experts John Rennie Short of the University of Maryland, Baltimore County, and Michael Orlando of the University of Colorado, Denver, who have weighed in on what the post-pandemic future holds for cities.
Also today: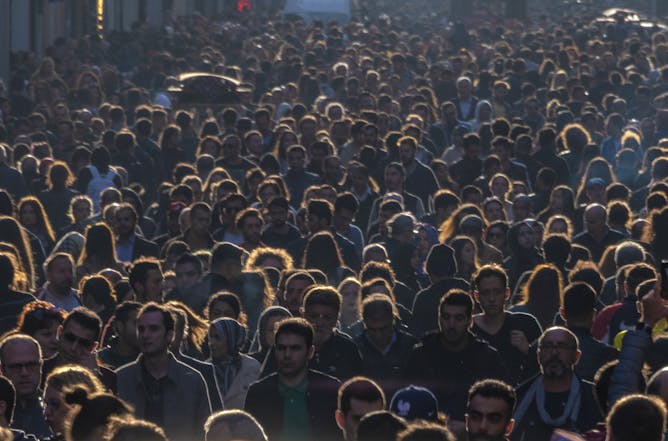 Two scholars of cities explain why dense, urban areas will survive – and thrive – long after the pandemic ends, and even if they don't get a bailout.
Politics + Society
Executive orders aren't as unilateral as they seem. Here's how government keeps them in check.

Scholars who study dangerous speech have identified common themes that can lead to violence.

Georgia once had 'the South's most racist governor,' a man endorsed by the KKK. Now its senators are a Black pastor and a Jewish son of immigrants. A scholar of minority voters explains what happened.
Environment + Energy
Science + Technology
Research shows the presence of dogs increases overall human well-being, which can come in handy in high-stress work environments like the White House.

If you think only humans engage in disinformation, think again. Here is a stunning example of a beetle manipulating the odors emitted from a rotting corpse to keep it hidden from competitors.
Economy + Business
Although millions voted to put her face on the bill in an online poll, many still don't know the story of her life and the role faith played in it.

A new study explores how feelings of relative poverty can negatively affect gender dynamics among households.
Ethics + Religion
Health
Video
A biologist explains what proteins do in viruses, how they interact with human cells, how the vaccine delivers mRNA into the cell and how antibodies protect us.
Arts + Culture
From our international editions
The story of the 'Cadaver Synod' tells us that in some cases, even the departed can be held to account.

As her 16-year reign as German Chancellor comes to an end, Merkel will be remembered for her staunch centrism and her willingness to wait to sense the political mood - sometimes then changing course.

The turn towards authoritarianism, xenophobia and racism in Western democracies makes it unlikely that former Western slave-trading nations will agree to reparations in the near future.