Way back at the beginning of the COVID-19 pandemic, when scientists were at the very early stages of cooking up a vaccine, I noticed that different labs were taking different technical approaches. Some vaccinologists were looking to other viruses to carry the payload for their shots, others were tinkering with proteins and still others were experimenting with mRNA. It may have been the paranoia of lockdown leaking into my thought process, but I remember wondering, "Can I just get one of each, please?"
Well, now that there are a variety of coronavirus vaccines authorized for use around the world, it turns out there might actually be something to my question. Rochester Institute of Technology biologist Maureen Ferran explains why studies are underway to see what effect mixing and matching COVID-19 vaccines has on people's immune responses. The one-of-these-and-one-of-those approach could help us inch closer to the end of the pandemic.
Also today:
Maggie Villiger

Senior Science + Technology Editor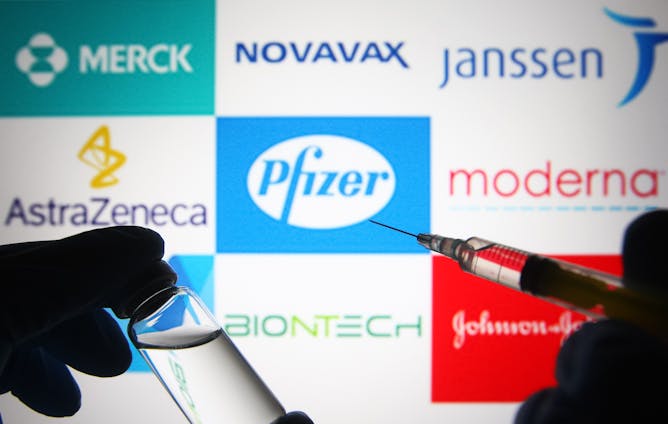 Various companies use different ingredients and different delivery systems in their COVID-19 vaccines. Researchers are investigating whether it's better for individuals to mix what's available.
Politics + Society
Health
Some people have wondered whether the return to something like normal will bring a new Roaring 20s, with new sexual and social mores. One thing is certain: Young people are eager to have sex.

Vaccines have successfully curtailed viral diseases for decades. But as COVID-19 vaccination hesitancy shows, mistrust and misinformation continue to put lives at risk.
Arts + Culture
Economy + Business
About a quarter of census tracts with a post office lack a credit union or community bank, making the US Postal Service an efficient way to help more Americans get low-cost bank accounts.

Giving $100 to a favorite charity costs less than that for the roughly 8.5% of Americans who use this tax break.
Education
Environment + Energy
Trending on site
Using remnants of fossilized trees, scientists and an artist figured out what the forest looked like long before humans existed.

Adults in Germany, South Korea and Mexico reported improvements in health, well-being and memory.

If you've ever cringed after hearing a recording of yourself, you're not alone.

---

Today's graphic