The word of the week is also a Greek letter: "omicron." As soon as South African authorities shared news of the new COVID-19 variant, many governments imposed travel bans in an effort to contain its spread.
That kind of restriction is a seemingly simple prevention measure. But the science and ethics involved are anything but, write two bioethicists – Nancy Jecker at the University of Washington and Caesar Atuire at the University of Ghana. Some people argue a travel ban can at least buy time as scientists get more answers about the variant's risks. Yet travel restrictions raise tough questions when vaccination access varies dramatically across the globe.
This week we also liked articles about the "deluge" of plastic waste in oceans, presidential Hanukkah celebrations and the tragic increase in school shootings.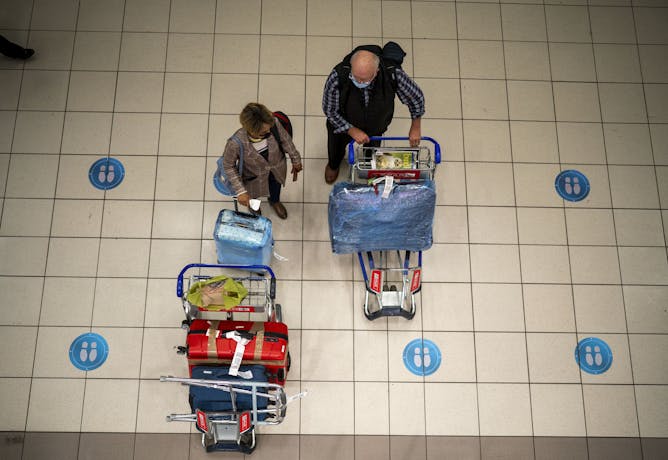 Should countries require COVID-19 vaccination for entry while vaccines remain globally scarce?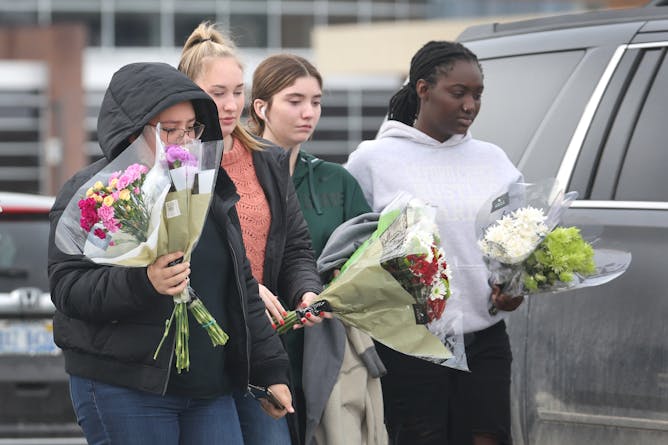 School shootings are typically preceded by a series of warning signs. Are educators, police and policymakers paying enough attention?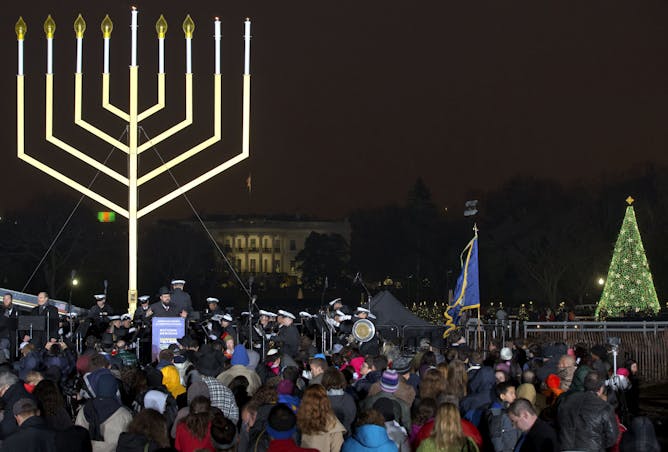 Every president since Jimmy Carter has recognized Hanukkah with a special menorah lighting ceremony.
An estimated 8 million metric tons of plastic waste enters the ocean each year – equivalent to dumping in a garbage truckload of it every minute. A new report calls on the US to help stem the deluge.

As many as two-thirds of couples do it.

In past rulings, the court has acknowledged that there's a connection between the ability of women to control their reproductive lives and the economic health of the nation.