Welcome to Sunday! The top five articles on our site this week are displayed below.
This week's images of Afghans trying to flee from the international airport in Kabul as the Taliban took control of the city will long stay with many Americans – just as images of the fall of Saigon have become a shameful part of American history. David Skidmore is a political science professor at Drake University who has taught a course on the Vietnam War for more than 30 years. In a piece we published in September 2017, Skidmore described the "stalemate machine" that helps explain why the U.S. spent so many hard years on the war treadmill in Vietnam and Afghanistan.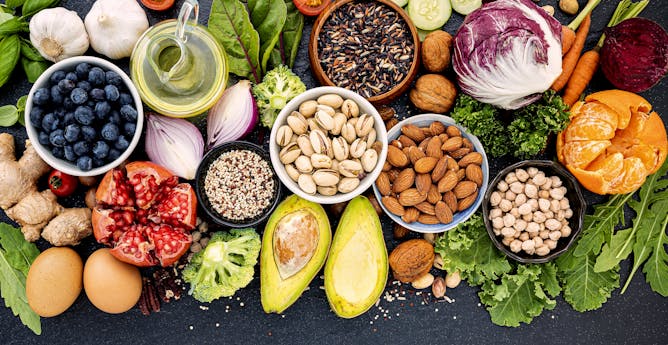 A new study puts numbers to the health and environmental benefits – or impacts – of individual foods and shows how small changes can make a significant difference.
Scientists are looking for safe new ways to prevent ice from damaging food in frozen storage, which costs consumers billions of dollars a year in wasted food.
Ever since moviegoers saw the first 'Jurassic Park,' millions have wondered if scientists could make a dinosaur in the lab.

The Taliban 'expect a complete handover of power.' Experts explain who the Taliban are, what life is like under their rule and how the US may bear responsibility for Afghanistan's collapse.

Vaccinations, masks and some distancing – along with low community transmission – can help protect students in classrooms and cafeterias.