Top headlines
Lead story
People generally like to have a local mechanic work on their cars. Local repair shops are usually less expensive and easier to get to than the service centers at car dealerships. But cars today sport hundreds of computer chips linked together in networks. This makes them as much rolling data centers as vehicles. These mini mobile data centers are connected wirelessly to the car manufacturers' own data centers.
One consequence is that carmakers treat the data these onboard computers generate as proprietary information, which complicates access to their inner workings for independent repair shops − and car owners. Legal scholars Leah Chan Grinvald and Ofer Tur-Sinai explain the tangle of laws, agreements and conflicting interests at the heart of the right-to-repair issue.
[ Understand what's going on in Washington and around the world. Get our Politics Weekly newsletter. ]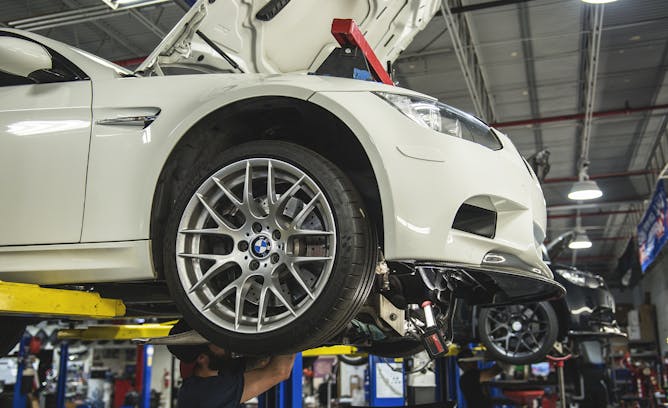 Today's cars include hundreds of computer chips, and carmakers say the data produced by those chips is proprietary – and a security risk. This means you don't own the data your car generates.
Science + Technology
Scientists are trying to figure out if time travel is even theoretically possible. If it is, it looks like it would take a whole lot more knowledge and resources than humans have now to do it.

Rapidly changing temperatures and sensory environments are challenging the nervous systems of many species. Animals will be forced to evolve to survive.
Politics + Society
The threat to shut down the federal government to attain political goals appears to be an important factor in the budget negotiations.

Higher jail mortality is related to jail turnover rates and demographics.
International
Three new surveys paint a mixed picture of local feelings about China. The participants did not simply 'love China' or 'hate China', but had more complicated perceptions of the country.

Women represent half of Mexico's Congress and hold key positions in politics and the judiciary. But the country is still dogged by high rates of femicide.

Ethiopian Prime Minister Abiy Ahmed claims his landlocked country has a right to demand maritime access to a Red Sea port from its neighbors in the Horn of Africa − Somalia, Eritrea and Djibouti.