I was at the Toronto Raptors NBA victory parade three years ago this month. While it was too crowded to make it to City Hall to watch the team's stars take the stage, I watched on my phone as Ontario Premier Doug Ford was snubbed by Raptor management and booed heartily by the crowd. He looked shaken, and apparently he was.
Was that the moment he decided to work on his likeability factor? I suppose only Ford's inner circle knows for sure, but even though he was bitterly criticized for his handling of the COVID-19 pandemic that emerged less than a year later, he also showed a human and empathetic side that perhaps endeared him to Ontario residents. Today in The Conversation Canada, Jonathan Malloy of Carleton University delves into how Ford has managed to focus on being the type of leader Ontario residents have long preferred: Dependable, steady, willing to pivot — the qualities that helped Ontario's Progressive Conservatives hold onto power for much of the 20th century. He writes: "Ford has positioned himself in the longstanding tradition of the adaptable Ontario PCs and an enduring provincial political culture."
In other Ontario election news, Pat Armstrong of York University and Marjorie Cohen of Simon Fraser University write about the many good ideas on everything from public transit to the revival of Grade 13 that emerged during the campaign. They urge both the newly elected Ford and political leaders across Canada to implement them.
Also today:
Lee-Anne Goodman

Politics, Business + Economics Editor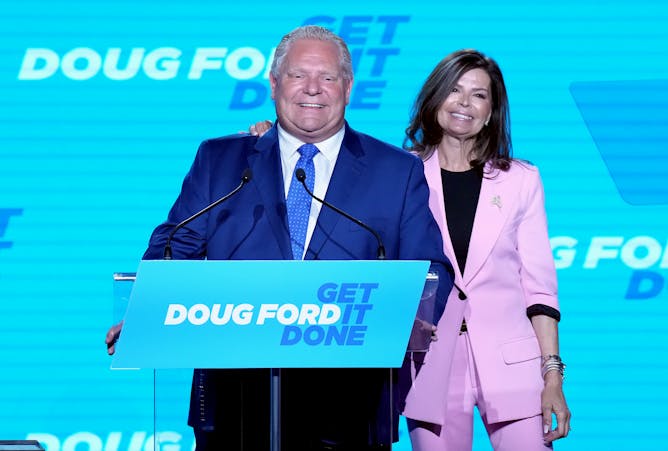 Doug Ford and his party have successively portrayed themselves as competent managers adapting to the needs of Ontario in 2022. Whether their policy record actually holds up is a different story.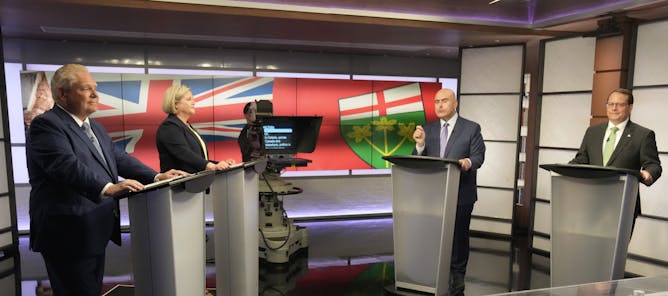 Some excellent ideas were proposed during the Ontario election on everything from transit to housing. Here's why the rest of Canada would be wise to consider them.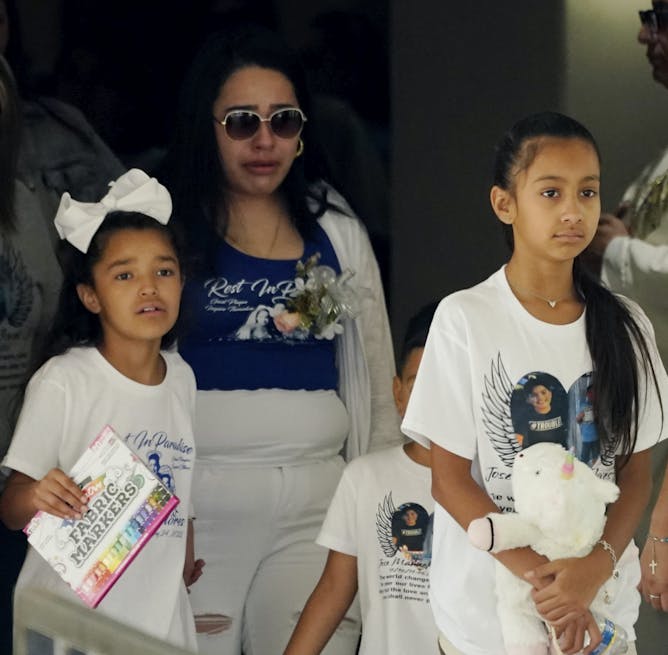 The latest mass school shooting in Texas has renewed the debate about gun control. Here's why gun advocates generally avoid discussing the harm that assault-style rifles can cause.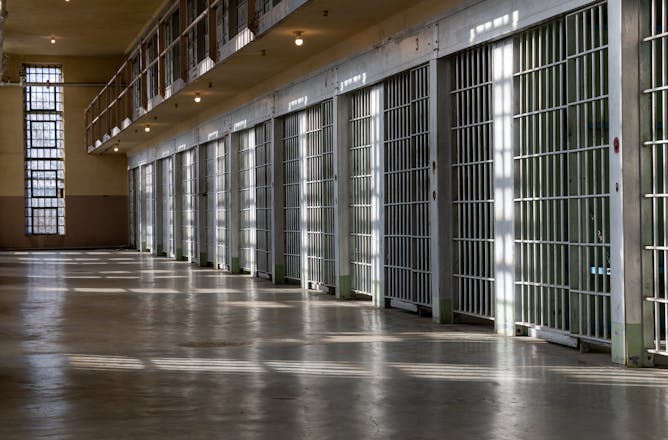 Elections Ontario must ensure imprisoned people are provided information on their candidates, registration assistance and facilitation by Elections Ontario employees on voting day.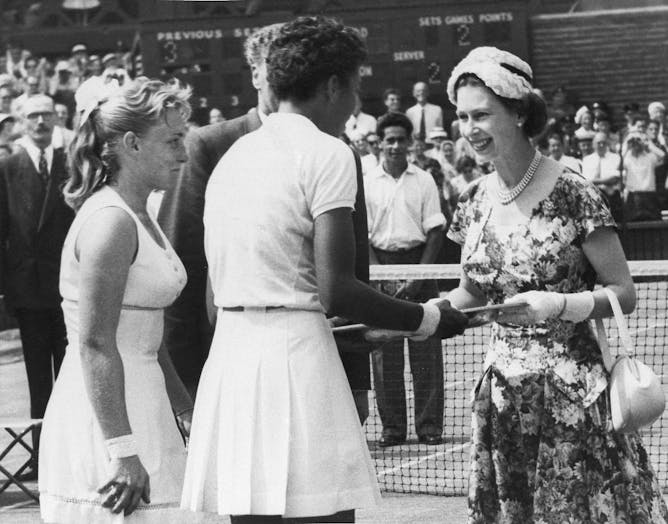 The Platinum Jubilee serves as an opportunity to reflect on the complex interactions and historical evolution of the British monarchy and the transformations in sport, politics and society.
La Conversation Canada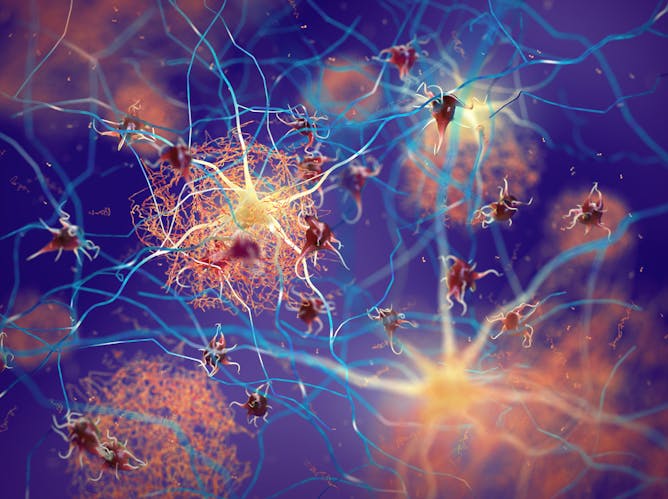 Les dépôts de protéines sont tenus pour responsables de la maladie d'Alzheimer, mais les médicaments qui les ciblent échouent. Nous devons orienter les recherches vers les premiers stades de la maladie.
Culture + Society
Politics
Science + Tech