For decades, a movie's dissemination adhered to strict guidelines: First, a movie would appear in theaters. If you didn't want to pay for a ticket, you'd have to wait until it was released on VHS or DVD. And if you didn't want to buy or rent it, there was a chance that you'd be able to catch it on cable TV.
The rise of streaming services puts stress on this model. The COVID-19 pandemic shattered it.
University of Virginia's Anthony Palomba, a media innovation and audience analysis scholar, explains why Hollywood executives are so eager to move on from the antiquated way of doing things, even as some film directors chafe at the new regime.
Also today: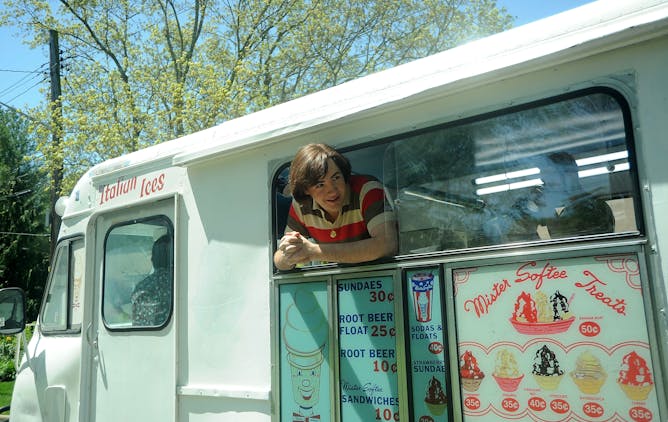 With pricing flexibility, the ability to capture data on viewers and the promise of attracting new subscribers, film premieres on streaming services are a no-brainer for studio executives.
Ethics + Religion
Science + Technology
Health
Environment + Energy
Monsoons are weather patterns that bring thunderstorms and heavy rains to hot, dry areas when warm, moist ocean air moves inland. They're challenging to forecast, especially in a changing climate.

Excessive heat puts your body at risk for organ damage. When workers don't have a chance to cool off at home between shifts, that harm can accumulate.
Economy + Business
The black stuff is suddenly much more expensive – the question is whether smallhold farmers will see any of the proceeds.

Spears' battle to end her conservatorship may lead to reforms.
Podcast 🎙️
Plus, the health benefits of saunas and hot baths, particularly after exercise. Listen to The Conversation Weekly podcast.
From our International Editions
Almost half of the countries in Africa have vaccination rates below 2%.

Each time you visit a page hosting ads, an automated ad auction begins behind the scenes — where the highest bidder wins the chance to target you with their product.

The creation of social media accounts based on fictional models raises pointed questions about race, representation and commodification.
The Conversation Quiz 🧠
How many tattoos does Ötzi the Iceman have?

A. 3
B. 26
C. 42
D. 61