Top headlines
Lead story
The dire warnings from technology executives that artificial intelligence poses a threat to humanity have led some observers to ask: If they think AI is so dangerous, why are they continuing to develop it? Part of the answer is that AI wiping out or enslaving humanity is what it sounds like: science fiction, and the doomsayers appear to be exaggerating.
But that's not to say that AI does not pose an existential threat to humanity. It does. It's just not in the overly dramatic way that you might think, writes UMass Boston philosophy professor Nir Eisikovits.
And while doom and destruction are not on the horizon, the threat is very real.
[ Sign up for our weekly Global Economy & Business newsletter, with interesting perspectives from experts around the world. ]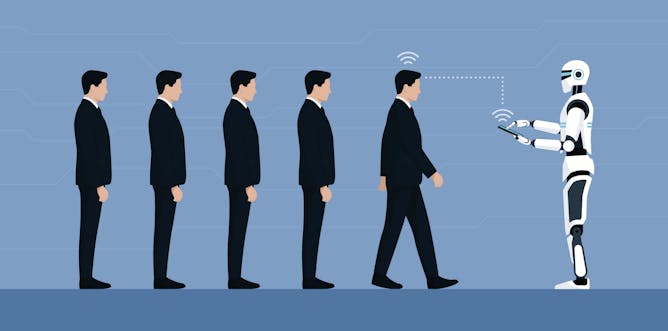 From open letters to congressional testimony, some AI leaders have stoked fears that the technology is a direct threat to humanity. The reality is less dramatic but perhaps more insidious.
Environment + Energy
One in 4 American households are at risk of losing power because of the high cost of energy. Over 30% of those disconnections are in summer, when heat gets dangerous.

China is a major investor in Latin America's renewable energy and critical minerals like lithium, but countries like Chile are also taking steps to secure their own clean energy future.
Politics + Society
Science + Technology
Scientists show they can create quantum superpositions of sound particles, pointing to the potential for mechanical quantum computers.

Researchers uncovered the foundations of biology by using E. coli as a model organism. But over-reliance on this microbe can lead to knowledge blind spots with implications for antibiotic resistance.

With two eclipses and several meteor showers coming up, an astronomy professor shares travel tips for viewing astronomical phenomena.
Ethics + Religion
Consigned to jobs in sanitation and other hazardous fields, Christians, the largest religious minority group in Pakistan, face a difficult time in the country.