I don't know about you, but I have a terrible sense of direction. I'm easily lost unless I stick to my usual routes and don't know north from south to save my life. If research is "me-search," as they say, then my poor sense of direction must be part of the reason I became interested in studying spatial navigation abilities during my doctoral program in psychology.
People use spatial navigation daily to figure out where they are in their environment and where they need to go next. The strategies people use to traverse unfamiliar places – whether they rely on salient landmarks or cardinal directions – vary between individuals as well as between men and women. I am a science communication fellow at The Conversation U.S. this summer, and in a story published today, I discuss how freedom to roam during childhood may affect how well and how confidently people navigate as adults.
Also today: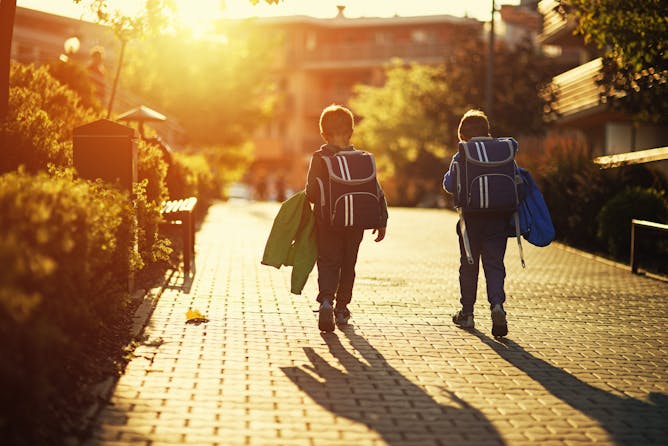 Although some parents may be reluctant to let their children explore their surroundings alone, allowing kids to wander can help build their sense of direction.
Economy + Business
Ben & Jerry's decision to no longer sell ice cream in the occupied territories comes as Israel continues to lose the support of a group of Americans who once were stalwart allies.

Volunteering can improve your life physically, mentally and emotionally. And it might help you find your next job.

Financial regulators are increasingly concerned about stablecoins, a type of cryptocurrency tied to an asset like the US dollar.
Education
Health
Politics + Society
Environment + Energy
Science + Technology
Trending on Site
Mounting research shows that going for a swim can preserve memories, reduce mood disorders and increase mental acuity in all age groups.

Calor sin precedentes y lluvias insuficientes están secando las fuentes de agua compartidas por Estados Unidos y el norte de México.

New studies show men who have had COVID-19 could face serious reproductive health issues.

---

Today's graphic