Whistleblower testimony in Congress yesterday, damning exposés in the Wall Street Journal and a technical gaffe that knocked Facebook, Instagram and WhatsApp offline for most of a day have put our love-hate relationships with Facebook in stark relief. What started out a decade and a half ago as an infatuation has slowly curdled into a codependency.
Even after the Cambridge Analytica scandal left many feeling violated and manipulated, somehow many of us haven't been able to follow through on our desire to #DeleteFacebook, and the social media platform has steadily grown.
Wayne State University's Elizabeth Stoycheff explains the social science behind our evolving feelings about the social media giant, including why it's so hard to just walk away from the fraught relationship.
Also today:
Eric Smalley

Science + Technology Editor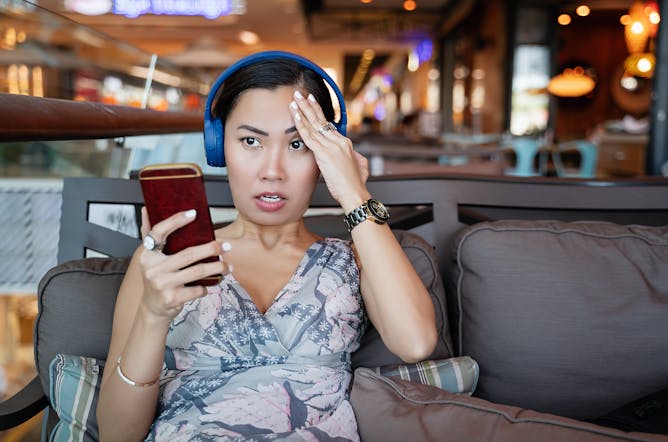 Facebook users no longer see the site as a confidant. They're struggling with how to deal with a messy codependence – and whether to just break up and move on with healthier friends.
Economy + Business
Health
Science + Technology
Modern climate and weather models can predict what the weather will be next week and what the climate may be in 100 years. They would not exist without Syukuro Manabe, Klaus Hasselmann and Giorgio Parisi.
Politics + Society
In the summer of 1776, Boston offered smallpox inoculation to everyone and required those who declined to leave town or stay in their homes.

The relationships that people form with others outside of their homes can translate into crucial help in a disaster. But what happens if they can't build those ties because of social distancing?
Environment + Energy
During a 2015 heat wave, scientists watched as a coral reef died before their eyes. By the end of the century, almost all the world's corals will be gone if climate change continues at this pace.
Ethics + Religion
Education