There are photographs and videos of survivor testimonies of the 1918 Spanish flu. It was taught in U.S. history courses. And yet it seemed like the world was completely blindsided by the coronavirus pandemic. Why was the threat downplayed? Why didn't people understand the risks?
Sean Donahue, a Ph.D. candidate in philosophy at the University of Southern California, Dornsife College of Letters, Arts and Sciences, explains why, once living memory of a disaster fades, it becomes so difficult to grasp the risk of another one happening. For reasons both psychological and technological, memorializing the current pandemic will be particularly challenging.
Also today: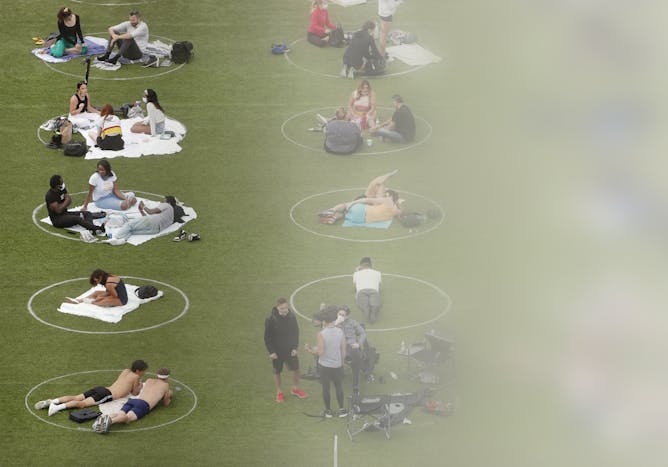 A global pandemic might be at the forefront of everyone's minds. But we can't assume that future threats will get the attention they deserve from people living in an information-saturated world.
Politics + Society
Education
Ethics + Religion
From magic bowls to holy shirts, Muslim cultures used various devices to protect the user from harm starting in the 11th century. Many of these objects were beautifully designed, too.
Most read on site
Recommendations around mask usage are confusing. The science isn't. Evidence shows that masks are extremely effective to slow the coronavirus and may be the best tool available right now to fight it.

Conspiracy theories about COVID-19, such as those advanced in the video 'Plandemic,' tend to pull from the same playbook. Recognizing that can help keep you from falling for this kind of thinking.

The US is slowly reopening, but the messages from governments are confusing. An expert offers guidance on many people's first priority – connecting with loved ones.