Prime Minister Scott Morrison and Labor leader Anthony Albanese met in Brisbane yesterday evening for the first leaders' debate of the election campaign, facing questions from 100 undecided voters who quizzed them on everything from the cost of living, to the National Disability Insurance Scheme, to geopolitical relations with China.
Afterwards, one audience member, Thomas, told Sky News "I really enjoyed it " (he thought it was going to be boring). Mark thought Morrison was the more polished performer, while fellow attendee Jess said she was strongly considering taking her vote elsewhere, away from the major parties. In all, 40% of the attendees gave the debate to Albanese, 35% to Morrison and 25% were still undecided.
What do political experts make of it? We asked three Australian politics specialists to watch the hour-long debate. As Paul Williams writes, "this was probably Albanese's last chance to reset a Labor campaign derailed by some own goals in the campaign's first week".
In another piece today, Caroline Fisher and Ivor Gaber write about the evolution of a dangerous new campaign tactic - strategic lying - and why voters need to watch out for it ahead of May 21.
Judith Ireland

Deputy Editor, Politics + Society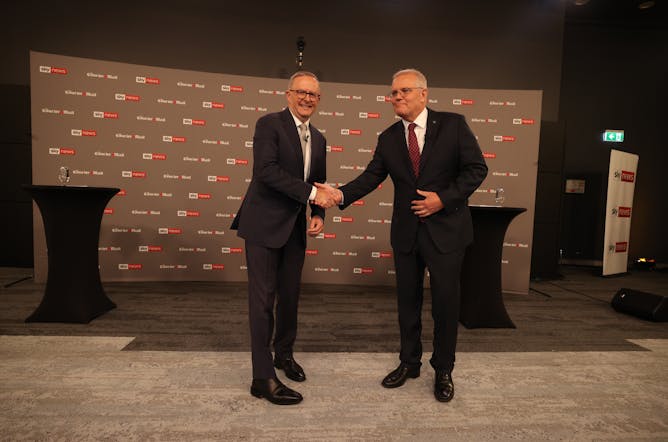 Prime Minister Scott Morrison and Labor leader Anthony Albanese met in Brisbane for the first debate on the election campaign.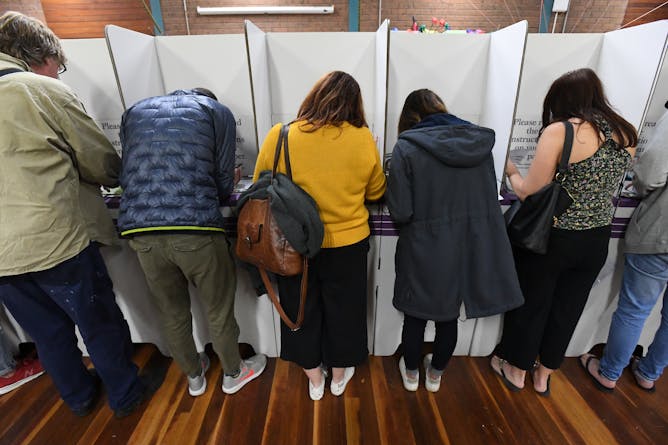 A strategic lie is designed to grab media attention with an initial, deliberate lie. This shifts the news agenda onto a politician's preferred territory.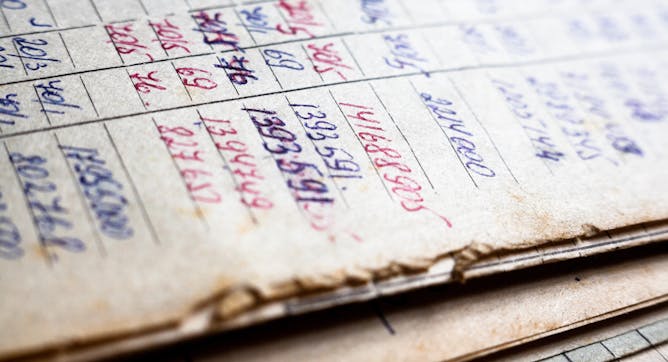 The pre-election fiscal and economic update released in the shadow of Wednesday's leaders debate is helping keep the budget and the election honest.
Michelle Grattan speaks with Independent MP Andrew Wilkie about how he would approach the situation if the election produces no clear winner. No deals. But maybe a letter on giving confidence and supply
Former ambassador to the United States Joe Hockey considers himself 'a unique and successful politician'. Dennis Altman is not convinced.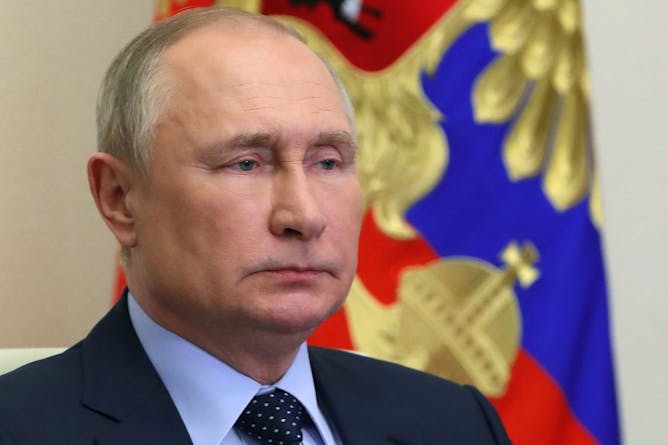 Much of what is happened in Russia right now can be traced back to changes to the constitution in 1993.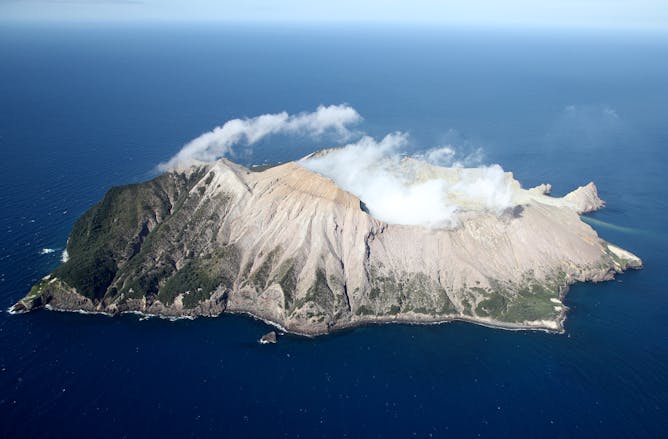 Before the deadly eruption of Whakaari White Island in December 2019, pressure and a tremor built up in a pattern seen in other volcanoes. It could help scientists develop an early-warning system.
Politics + Society
Two-party preferred (2PP) has always been considered the best measure of who might win government. But at this election, nothing is certain.

Scott Morrison and Anthony Albanese tonight int he first leaders debate on Sky. With Albanese claiming a modest 40% victory over Morrison's 35% rating. While some 25% still undecided.
Health + Medicine
Having most Australian adults gather at polling booths seems like a COVID disaster waiting to happen. What measures are in place and how can you limit your risk?

Navigating the NDIS can be a bureaucratic nightmare for participants. Labor has pledged to review the system if elected.
Science + Technology
Live birth has evolved independently more than 150 times. The underlying biophysical processes all look quite similar, but new research shows they use completely different genetic tools.

A growing number of satellite 'mega-constellations' are being deployed. Will a starry night sky soon be a thing of the past?
Environment + Energy
Education
Business + Economy
Featured jobs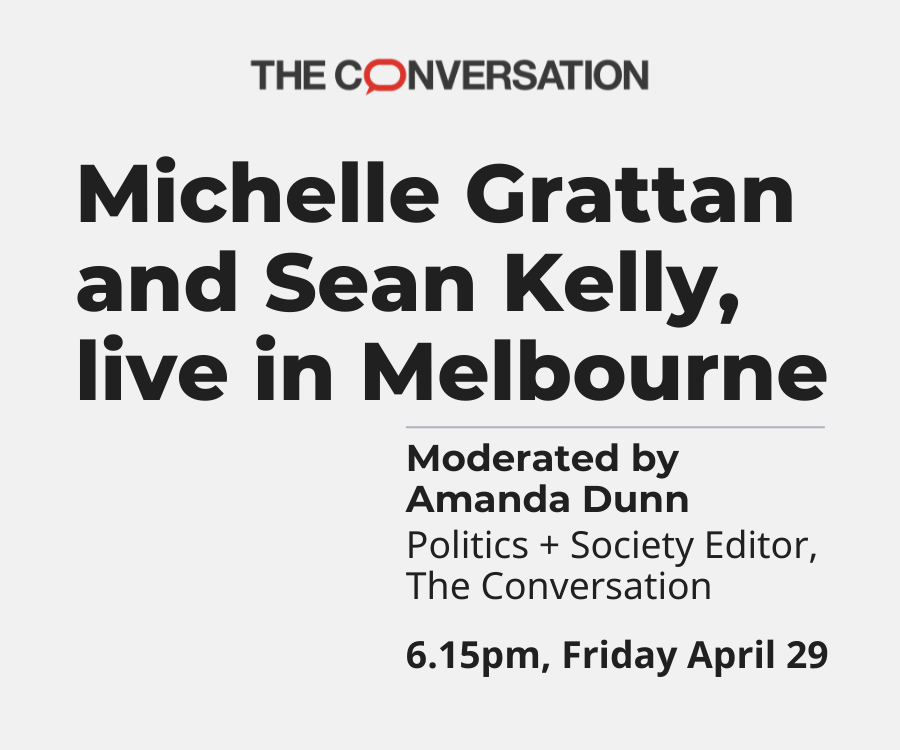 Featured Events, Courses & Podcasts