There was so much good stuff to read about politics this week that I've had a hard time focusing on just one story. And it wasn't only stories from the politics section that were about politics.
Editor Matt Williams, who works on the religion and ethics desk, has an acute eye for politics. He commissioned a story from scholar Kristina M. Lee at Colorado State University that straddles both religion and politics. It begins with a description of a city council meeting in Chesapeake, Virginia: "…on July 13, 2021, city councilors unanimously voted in favor of a proposal that would see the official motto of the U.S., 'In God We Trust,' emblazoned on every city-owned car and truck, at an estimated cost to taxpayers of US$87,000."
Now that's a story that could live happily in either our religion or our politics section.
Likewise, Maggie Villiger, our ace senior science + technology editor, is adept at producing science stories that work for non-science-oriented readers. She commissioned a story that helps untangle a complex issue involving politics, economics and science. Scholars Feng Hao, of the University of South Florida, and Wanyun Shao, of the University of Alabama, write that "in a presidential election year characterized by intensifying polarization, public health got caught up in politics." They say that "contrasting cues from political leaders undoubtedly played a crucial role in shaping risk perception of the virus." The story's crucial point: Individual risk perception influenced how people behaved and how they responded to government measures to curb COVID-19's spread.
And there was yet one more example of how religion is never very far from politics, especially in the Middle East – or the U.S. Our senior religion and ethics editor, Kalpana Jain, who has spent her distinguished career digging deeply into the intersection of politics and everything from health care to religion, commissioned a story that looks at the political alliance between American evangelicals and Israel's right wing. Scholar Walker Robins writes that "The Israeli right's preference for working with conservative American evangelicals over more politically variable American Jews has been evident for years. And this preference has in many ways paid off."
Thanks for reading us this week. As I sit here, composing this newsletter under the bright, silver light of a Cape Ann, Massachusetts day, all I can say – blasphemous, I know – is that I hope you also find time to stop reading, close your computer and head to a park, beach or into the woods to enjoy the summer weather.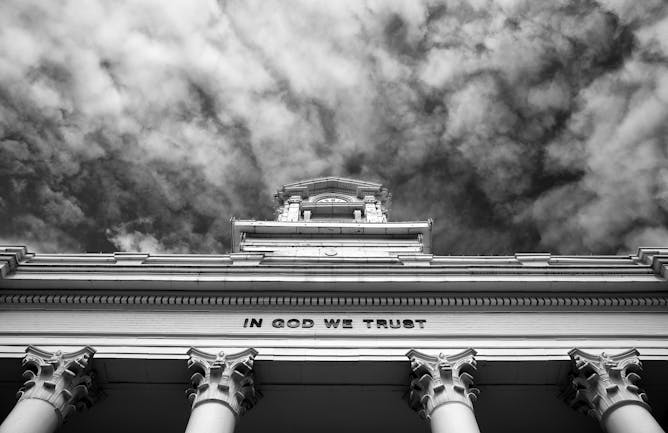 'In God We Trust' became the national motto of the US on July 30, 1956. Since then, it has been used to forward a conservative Christian agenda.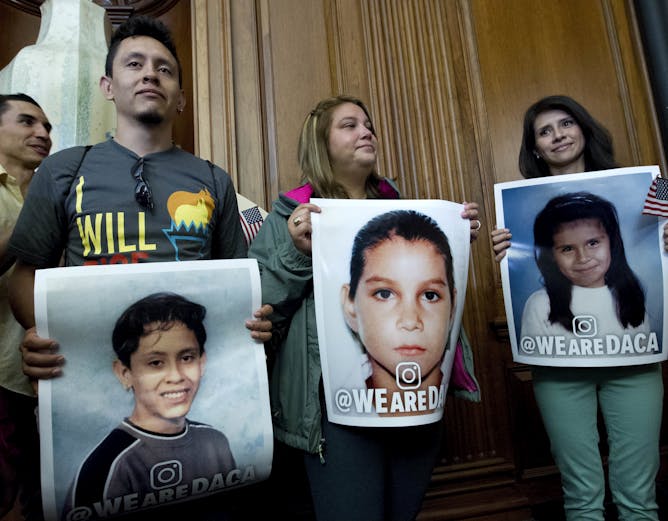 The Supreme Court ruled in 2020 that DACA, a policy that shields undocumented young immigrants from deportation, could continue. Now a Texas court says it can't. An immigration lawyer explains.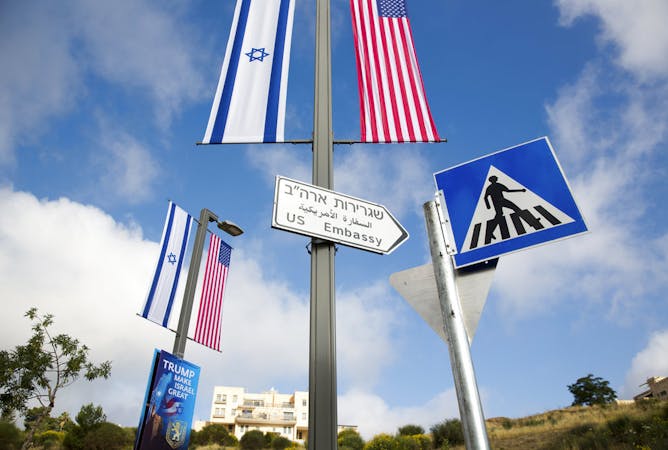 The political alliance between American evangelicals and Israel's right wing may have peaked during the Trump administration.