The biggest greenhouse gas emitter in the United States is no longer the power sector. It's something all of us make choices about every day – transportation. There's a big difference in emissions between driving a pickup truck that gets 17 miles per gallon and an electric vehicle with zero emissions, or skipping the car altogether and taking public transit or walking.
A major report released Monday by the Intergovernmental Panel on Climate Change, involving scientists from around the world, gauges the world's progress so far at stopping climate change. The results are sobering, but the report also points to innovations that have the potential to transform the world for a safer future. Alan Jenn, a transportation specialist at the University of California, Davis, who contributed to the IPCC report, explains four powerful trends in transportation that could greatly reduce the sector's greenhouse gas emissions – three of them involving human choices and behavior.
Also today: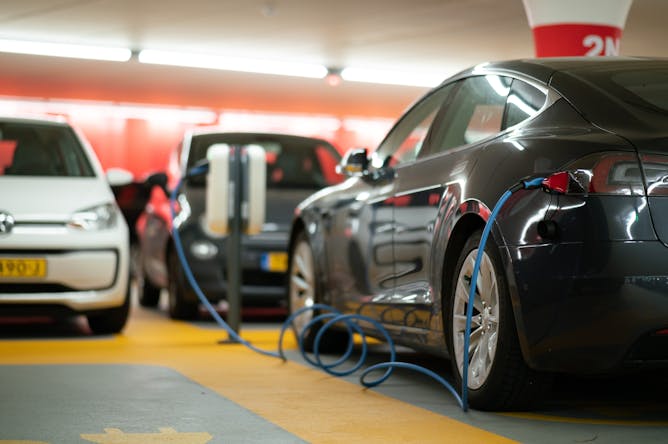 A new international report on climate change finds rapid changes could cut emissions from transportation by 80% to 90%. Three behavior change trends could bring big improvements.
Science + Technology
Russian hackers have been attacking Ukraine for years, but with help from US government agencies, businesses and universities Ukraine's cyber defenses have grown stronger.

Khorana rose from humble beginnings in India to decipher the genetic code. But his enormous contribution to science has been largely overlooked.
Environment + Energy
Health + Medicine
Many COVID-19 vaccination campaigns encourage doctors to serve as a trusted source of vaccine information. But certain vaccine-hesitant providers may stymie these efforts.

Earlier detection and treatment of COVID-19 by health care providers in pharmacies could help prevent surges in infection rates and severe illness.
Economy + Business
From our international editions