We pride ourselves at The Conversation on providing readers with context – or what journalists sometimes call the "back story." And this week, we have the back story to end all back stories.
As a child, Norm Mineta was incarcerated under harsh conditions with his Japanese American family in a detention camp in Wyoming after Japan's bombing of Pearl Harbor. "When he boarded a train with his family for an unknown destination, Mineta was wearing his Cub Scout uniform to show his patriotism," writes scholar Susan H. Kamei of USC Dornsife College of Letters, Arts and Sciences.
Years later, Mineta became a congressman, President Bill Clinton's secretary of commerce and President George W. Bush's secretary of transportation. In the spring of 2001, writes Kamei, "Bush had invited Mineta and his wife, Deni, to spend time at Camp David, the presidential retreat. One night after dinner, the president asked Mineta about his imprisonment during World War II. For three hours, Mineta … shared his experience of wartime detention and its effects on him and his family."
That story was a crucial element, Kamei writes, in how Bush handled calls for rounding up and detaining Muslims and Arab Americans after the 9/11 attacks. Read the story, "How memories of Japanese American imprisonment during WWII guided the US response to 9/11," for the breathtaking moment when Bush, citing Mineta's WWII incarceration, lays out how the U.S. government will respond.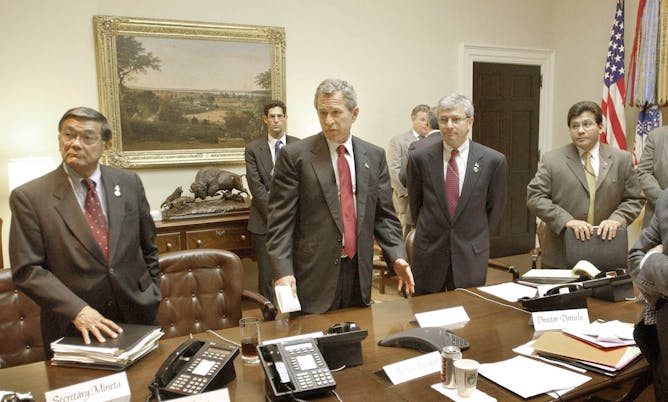 In the wake of 9/11, some called for rounding up whole groups of people viewed as potential threats to the nation. But Transportation Secretary Norman Mineta knew the U.S. had done that before.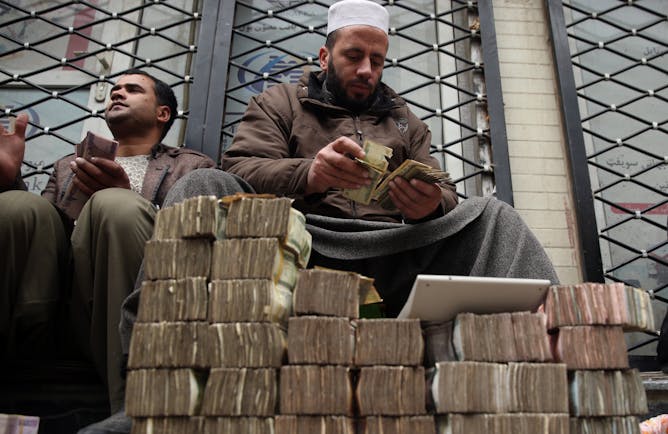 The Taliban have at least five significant potential sources of revenue as they begin to govern Afghanistan again.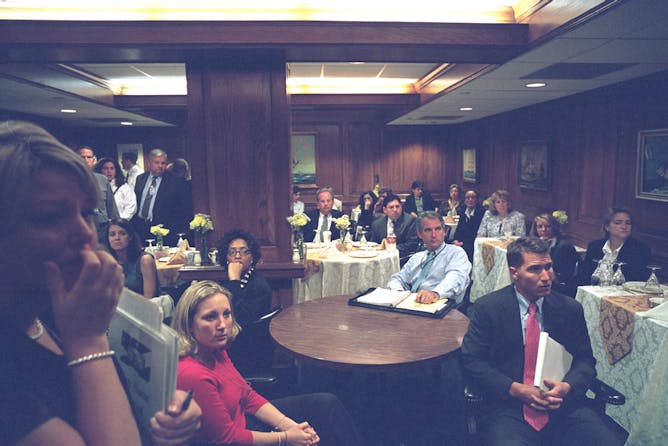 A top White House aide to President George W. Bush recounts what 9/11 was like for White House staffers.