As the Houston Astros take on the Atlanta Braves in the 116th World Series, another season is set to conclude without major league baseball reaching a notable milestone.
Baseball – the first major U.S. sport to integrate when Jackie Robinson took the field in 1947 – is looking like it will be the last major male team sport in the U.S. to have a player in uniform come out of the closet.
Peter Dreier, a political science scholar and student of the game, explores baseball's complicated history with gay rights – the homophobia that was once rampant throughout the league, and the players and executives who, in recent years, have pushed back.
Also today: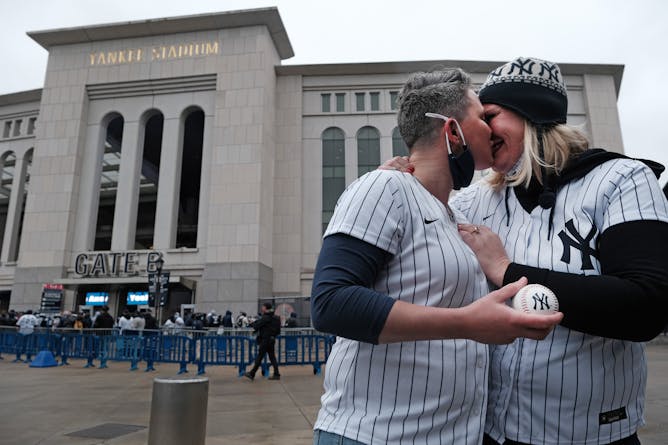 Among the more than 20,000 men who have played major league baseball, not one has publicly come out of the closet while still in uniform.
Science + Technology
Facebook is now Meta, named after the metaverse.

If no action is taken to address antibiotic resistance, infections from multidrug-resistant bacteria could cause 10 million deaths each year by 2050.
Politics + Society
Health + Medicine
Education
When a student suffers a concussion, their school typically offers certain accommodations – lighter workload, rest breaks, more time to complete tests. Do kids with long COVID need the same?
Ethics + Religion
Economy + Business
Podcast 🎙
From our International Editions