It's been one year since Russia launched a full-scale invasion of Ukraine. And despite catastrophic losses for both Ukraine and Russia, there are no real signs that peace is imminent.
But it's also useful to remember that all wars eventually end – even the most tangled, violent conflicts that seem impossible to solve, writes Andrew Blum, a scholar of peace and conflict.
In today's lead story, Blum walks through what components tend to be in place before a war can finally give way to peace, regardless of the conflict in question. "I don't think it's very likely that there will soon be productive peace negotiations between Ukraine and Russia," he writes.
Also today: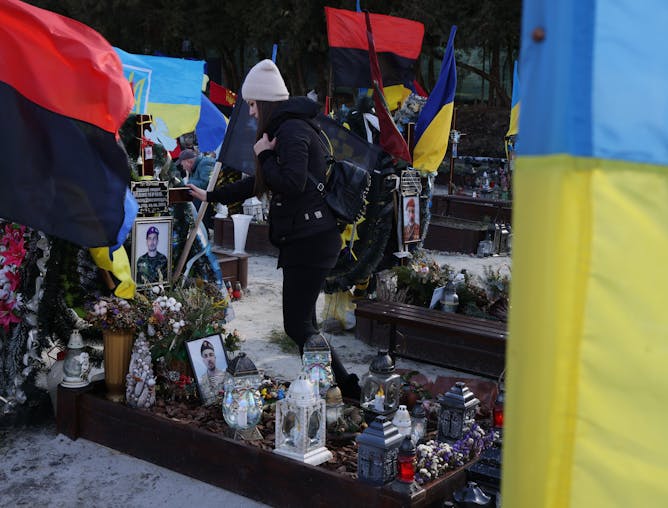 Questions about whether warring parties agree about how the war will end and the costs of war or peace are all key factors to help assess when a conflict might end.
Politics + Society
With the expiration of a pandemic-era restriction, the Biden administration is set to impose a new rule to curtail immigration at the US-Mexico border.

Considered to have one of the most powerful militaries in the world, Russian President Vladimir Putin has little to show for his invasion of Ukraine.

A former staffer with The Carter Center saw how Jimmy Carter's efforts to bring democracy to Latin America improved conditions, prevented bloodshed and saved lives.
Education
NBA player Mac McClung may have just 'saved' the annual dunk contest, but scoring methods could still be improved, a dunking expert says.
Economy + Business
New research shows that companies are shifting record amounts of their profits to tax havens, despite a global effort to crack down on the practice.

The presidential runoff vote count starts March 1, but results already in from the first direct leadership election in the UAW's 88-year history reveal a sharply divided board.

A scholar of the laws governing tax-exempt groups explains why trustees showed James O'Keefe the door and what the consequences might be if their concerns prove to be accurate.
Arts + Culture
Podcast 🎙️
From our international editions