Patients and researchers often complain that the U.S. Food and Drug Administration takes too long to approve new drugs. So it might come as a surprise that a fast-tracked approval – in this case for a drug to treat Alzheimer's disease – met pushback for being too speedy.
But that's exactly what happened as the FDA gave a temporary green light to aducanumab following an accelerated approval process. The decision was made even though the FDA's external advisory board urged the drug's rejection last year because of a lack of data supporting its effectiveness. And at $56,000 a year, treatment with aducanumab will be very expensive, especially for Medicare.
To better understand the controversy surrounding the FDA's verdict, I asked pharmacist and drug development expert C. Michael White of the University of Connecticut to break down what accelerated approval entails. He also explained the benefits for patients – and whether the drugs are worth their high cost.
Also today:
Vivian Lam

Assistant Health and Medicine Editor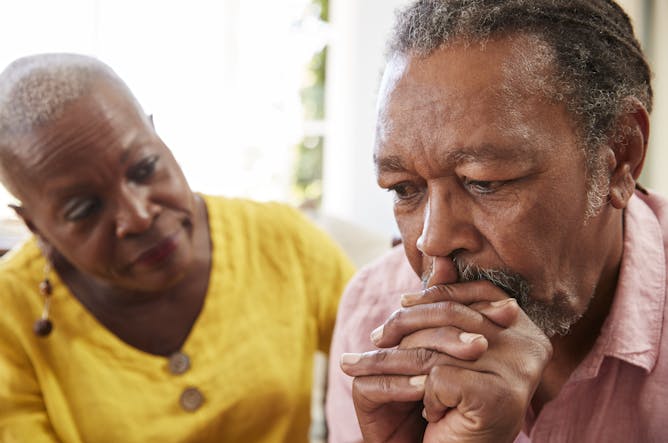 The FDA approved Alzheimer's disease drug aducanumab despite minimal evidence of its efficacy. Whether this decision ultimately hurts or helps patients depends on data researchers don't yet have.
Education
Science + Technology
Fast radio bursts are the focus of a young and fascinating field of astronomy. Researchers just released data on more than 500 new bursts, quadrupling the total number of detected events.

Scientists get up close and personal with deadly pathogens to give doctors the tools they need to treat people sickened by germs. The key is keeping the researchers – and everyone around them – safe.
Ethics + Religion
Wriggling out of paying taxes may be legal, but is it right? Aristotle, Immanuel Kant – and others – have their say.
Environment + Energy
When Buffalo, New York, changed its zoning code so that developers no longer had to provide specified amounts of parking, space was freed up for public transit and people.
Health
Economy + Business
An experimental study found that the vast majority of women didn't support a pay policy that corrected for an advantage they received, slightly more than men in the same position.

News about how little income tax some of the richest Americans reportedly pay is adding to questions about the value to society of their massive charitable donations.

A new report found that America's top billionaires paid very little income tax despite tremendous gains in their wealth.
Trending on Site
Using remnants of fossilized trees, scientists and an artist figured out what the forest looked like long before humans existed.

In the coming decades, governments and private companies will set up permanent bases on the Moon and Mars. And at some point, the first galactic baby will be born.

The vaccine rollout is underway, but what happens if there is a supply disruption? Would it be feasible to change strategy and give more people a first dose? An expert analyzes the data.