With few exceptions, the winter months usually mean military battles come to a freezing halt. Days are shorter, equipment malfunctions and even soldiers can't escape the basic human need for warmth.
This winter comes at one of the worst times for Russian troops who have already faced a surprisingly stiff Ukrainian military defense of its borders. As former Special Forces officer Liam Collins explains, since the invasion began in February 2022, Russia's best forces have been decimated throughout the conflict, suffering from low morale and now increasingly dependent on untrained conscripts.
Collins writes that he wouldn't be surprised if the Ukrainians launch another counteroffensive before spring turns the hard, frozen terrain into a wet, muddy quagmire.
Also today: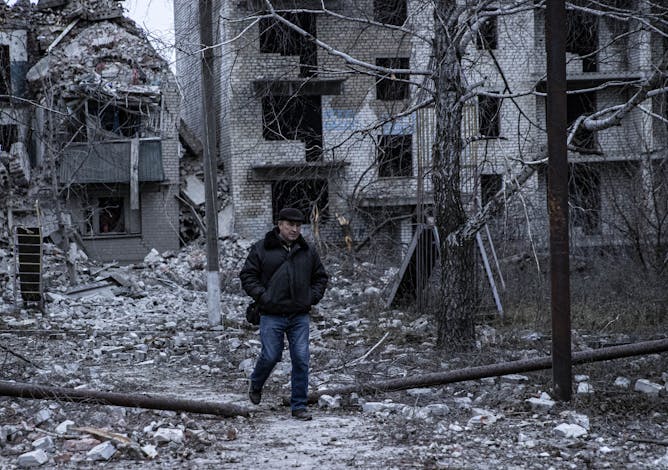 Given their numbers advantage, Russian troops were expected to quickly capture Ukraine. That didn't happen, and with winter approaching, more Russian military defeats are expected.
Politics + Society
The Respect for Marriage Act provides exemptions for religious groups, excludes people with disabilities – and could still lead to state-level discrimination laws.

A doctrine embraced by some conservatives could be adopted by the US Supreme Court. And if the court does, Americans' political power will be dramatically limited.
Science + Technology
Microglia, immune cells disguised as brain cells, are known as the janitors of the brain. Dialing up their usual duties just enough could provide an avenue to treat neurodegenerative disease.

A medical myth persists that the B vitamin thiamine is a systemic insect repellent that wards off mosquitoes when taken orally. But scientists have disproven this mistaken belief again and again.
Economy + Business
Publicly traded companies must have independent oversight and make regular financial and other disclosures. The Trump Organization has none of these safeguards.

Until now, little research has been done about how people become nonprofit executive directors and how well-prepared those leaders are for their jobs.
Ethics + Religion