Professional athletes have skills that go far beyond what us normal folk could ever dream of doing. But sometimes even pros seem to perform above what they should be capable of – they hit every pitch, catch every pass or sink putt after putt after putt. In other words, they get "hot."
In basketball, the idea that making a number of shots in a row increases the chances of hitting the next attempt is called getting the "hot hand" – and wisdom states that you should always pass the ball to the hot player.
But is this just luck? Or is their success somehow propelling them on to even greater glory? To answer this, University of Pittsburgh's Konstantinos Pelechrinis and Wayne Winston of Indiana University used a complex statistical model to evaluate the real-game experience of 153 players in the NBA. They found that the hot hand is very real – but only some players can turn the momentum of made shots into superhuman performances.
Also today: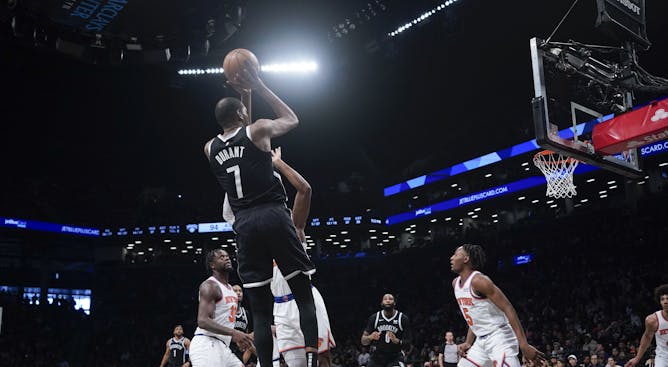 A study shows that a select group of NBA players really do go on hot streaks by making more shots in a row than statistics suggest they should.
Environment + Energy
Politics + Society
Gun sales have risen in recent years. An expert explains who and what is driving this trend and how it's affecting Americans.

The Russian invasion has triggered an outpouring of support for Ukraine from European countries. Will Putin's gamble backfire and ultimately push Ukraine firmly into the European fold?

A constitutional law professor provides insight on what Judge Ketanji Brown Jackson, the first Black woman nominated to the Supreme Court, could mean for how that court works.
Health + Medicine
Science + Technology
Ethics + Religion
Education
From our international editions