Just as there are numerous ways Facebook has caused trouble in the world – allowing the spread of misinformation, doing little to block hate speech, stirring up resentment and division, harming teens' well-being – there are quite a few ideas about what to do about it.
Politicians on the right have called for revoking Section 230, the law that shields social media companies from legal consequences for the content their users post. Politicians on the left have called for breaking up Facebook and the other Big Tech giants.
We asked three scholars who study social media from different perspectives to spell out their top priority for congressional action on Facebook. True to form, Michigan State's Anjana Susurla, University of Washington's Ryan Calo and Tuft's Bhaskar Chakravorti offer three very different ways Congress could take advantage of the growing pressure to rein in Facebook.
Also today:
Eric Smalley

Science + Technology Editor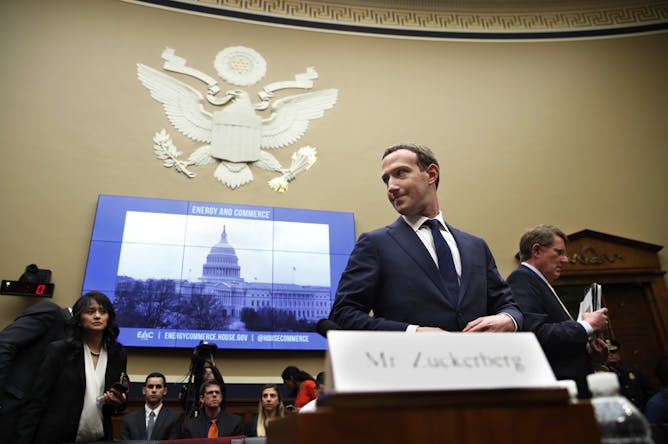 Pressure is mounting on Congress to take action on Facebook. Our panel of experts offers their top priorities: user control of data, banking-like oversight and resources to close the digital divide.
Politics + Society
Education
Ethics + Religion
Economy + Business
Combining the UN's expertise and global reach with Musk's wealth and revolutionary problem-solving could make a difference, a world hunger expert argues.

Two supply chain experts see a major flaw in how ratings agencies measure companies' environmental, social and governance performance.
Environment + Energy
Health
Arts + Culture
Trending on Site
The government uses a process called public procurement. A professor of public policy explains how the process works and how it is increasingly used to achieve social goals.

The two types of COVID-19 tests – antigen and PCR – work in very different ways, which is why one is fast but less accurate and the other is slow and precise.

A fly does some of its digesting outside its body before it even eats any food.

---

Today's graphic

From the story, Are people lying more since the rise of social media and smartphones?