Political polarization isn't new – and it's not necessarily destructive. As the U.S. approaches the first anniversary of the Jan. 6 insurrection at the Capitol in Washington, D.C., political philosopher Robert Talisse reminds Americans that "deep-seated disagreement can be healthy for democracy" because the "clash of opinions can help us find the truth."
But the kind of "runaway" polarization the U.S. is experiencing today separates people into tribes and can be extremely dangerous to democratic societies, writes Talisse. It transforms people into extremists who "focus on hostility toward those who disagree" – even when they're allies, the Vanderbilt scholar explains.
What to do? "Polarization is a problem that cannot be solved, but only managed," adds Talisse, in a slightly hopeful conclusion to his unsettling story. We've got more articles coming this week related to the Jan. 6 anniversary, and I promise, this one's the most optimistic.
Also today: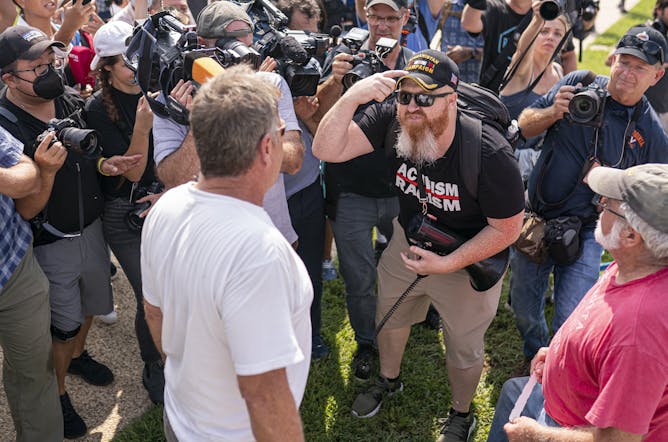 Deep-seated disagreement is healthy for a democracy. But when people lose the ability to navigate those differences, they risk seeking anti-democratic unity of thought.
Health + Medicine
Research shows that people with more flow in their lives had a higher sense of well-being during the COVID-19 pandemic. Scientists are beginning to explore what happens in the brain during flow.

A biomedical engineer explains how human-made materials inserted in the body hold hope to repair painful injuries more efficiently than bone grafts.
Science + Technology
Environment + Energy
Solving mathematical equations is only part of the job. Students should be spending more time thinking about the human dimensions of the problems they are trying to solve.

When governments want people to do less of something, one way to make that happen is to charge them for doing it. That's the idea behind pay-as-you-throw waste policies.
Education
Economy + Business
From our international editions