Today marks the first National Fentanyl Awareness Day, acknowledging one of the many public health crises plaguing the U.S.
Fentanyl is currently the primary driver behind overdose deaths from synthetic opioids. The drug is 100 times more potent than morphine; one of its modified versions, carfentanil, is 10,000 times more potent. Just a few grains can prove lethal.
Kavita Babu, an emergency physician and chief of medical toxicology at UMass Chan Medical School, has seen her share of unintentional fentanyl overdoses over the years. Part of the reason why fentanyl overdose deaths are increasing, she explains, is because of its potency and availability – mixing fentanyl with other drugs can be more profitable for traffickers than selling pure drug alone. Another part of the reason is limited access to life-saving treatment for overdose and addiction. "Despite the evidence supporting these measures," she writes, "local politics and funding priorities often limit whether communities are able to give them a try."
Also today:
Vivian Lam

Assistant Health and Biomedicine Editor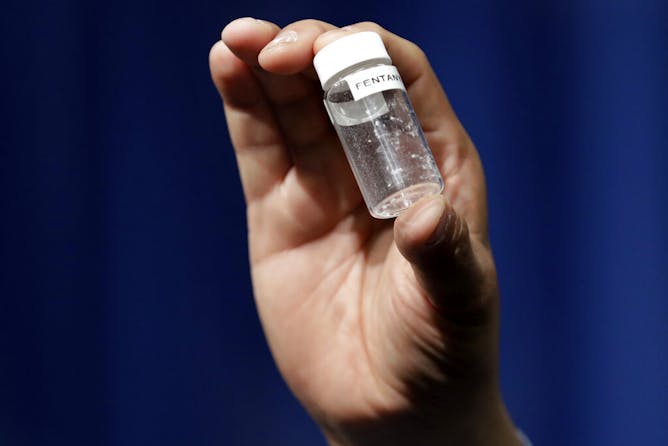 Fentanyl's wide availability in the drug supply has led to an increase in unintentional overdoses. While prevention strategies are available, limited availability stymies their use.
Environment + Energy
War, famine and an energy crunch are affecting the world's response to climate change, but there are reasons for optimism.
Ethics + Religion
Politics + Society
The West's new approach to Russia – bar it from international organizations, restrict international trade, prevent further military moves – looks just like how it treated Russia in the 20th century.
Science + Technology
Health + Medicine
Economy + Business
From our international editions