China's response to the emergence of SARS-CoV-2 has been unique among large nations. A combination of strict lockdowns, aggressive quarantines and mandatory testing requirements did much to prevent COVID-19 from spreading widely through mainland China. But as a result of these at-times severe, yet effective prevention measures, most people in China have not caught or even been exposed to the coronavirus.
As Elanah Uretsky, a medical anthropologist who studies the effects of Chinese health policy at Brandeis University, explains, "China has not followed the standard path of a pandemic where people slowly gain immunity through exposure or vaccination, allowing society to open up over time."
Following weeks of unusual protests across many cities in China, the government has now begun to rapidly loosen its strict "zero-COVID" policies. Many experts are worried that the virus will run rampant through a vulnerable population. In her story, Uretsky explains how China pursued a policy of zero-COVID and why "in the coming months, the Chinese people may face the pain and suffering that many other places experienced in 2020 and 2021."
Also today: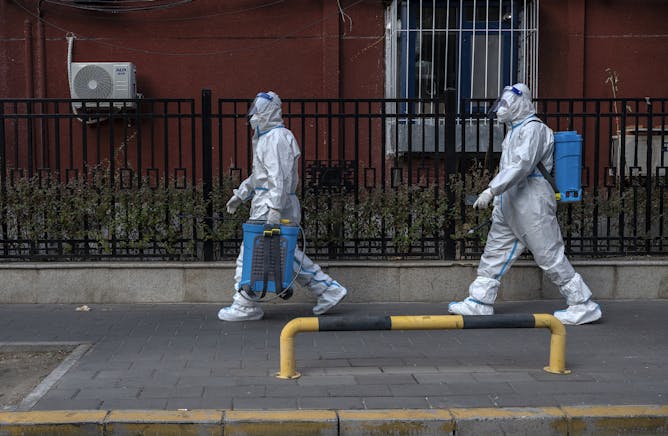 Strict lockdowns, quarantines and testing have prevented many people in China from catching COVID-19. With concerns over Chinese vaccine efficacy and uptake, China may be facing a looming COVID-19 surge.
Politics + Society
When it comes to prisoner swaps it matters if an individual is guilty of committing the crime or whether there has been a miscarriage of justice. And this is where the Griner case gets tricky.

Conspiracy theories surrounding the Sandy Hook school shooting continue to reverberate in the US, but now there are legal consequences.

With Democrats running the Senate and the GOP in control of the House, there's concern that Congress won't get anything done. Turns out, unified government isn't very productive in the first place.
Economy + Business
The Fed is waging war to get inflation down to its preferred level of around 2%. An economist explains what's so special about that number.

Research conducted in Southeast Texas casts light on the toll disasters can take on groups that serve as pillars of their communities.
Environment + Energy
Arts + Culture
It takes a lot of steps – and help from other people – to make a physical book you can hold in your hands.

Many people fear the disappearance of the unique way some communities speak. But accent loss is a complicated notion and embracing both language variation and change can be an important social goal.
Science + Technology