While you've been following stay-at-home orders to protect public health, many of the buildings you normally use – offices, gyms, schools, shopping malls – have been unnaturally quiet. So has the water in their pipes. With no one running the taps or flushing the toilets, another health hazard may be growing inside.
A team of environment and ecological engineers from Purdue University and Virginia Tech is raising the alarm about waterborne risks in buildings as governors start announcing plans to send people back to work.
Also today: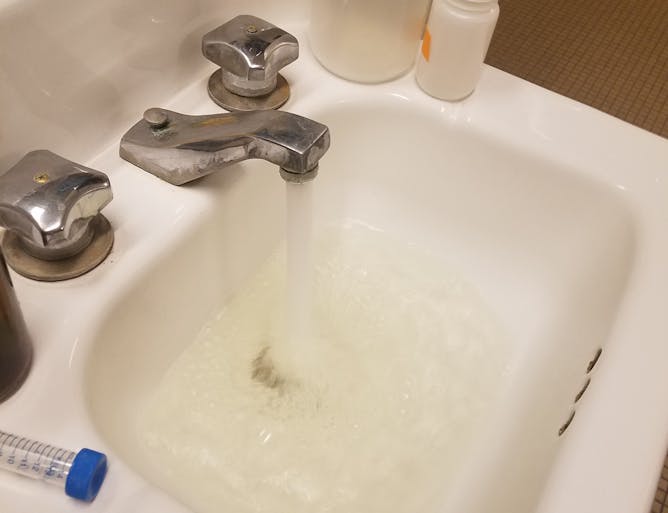 Office buildings have been left mostly empty for weeks amid the coronavirus pandemic, leaving standing water in pipes where harmful organisms can grow. What happens when those buildings reopen?
Economy + Business
Politics + Society
Incarcerated Americans have been tasked with washing hospital laundry, manufacturing protective equipment, disinfecting cleaning supplies and digging mass graves.
Ethics + Religion
Education
They're conducting research, accommodating testing facilities and turning dorms into quarters for medical professionals while also helping people muddle through hard ethical decisions.

A family therapist and childhood development expert encourages parents and others raising kids to focus on the 4 R's: routines, rules, relationships and rituals.
Science + Technology
From our international editions
Alberta oil is the collateral damage of the oil war between Russia and Saudi Arabia, with COVID-19 launching an additional attack. The province's oil industry will struggle to recover.

The composer, performer and poet was an artistic pioneer of lasting and distinctive gifts, and bottomless stamina. He gave us over 70 years of high-octane Somali musical mastery.

Some things about COVID-19 still don't add up.