It was a shouty affair, with the leaders often talking over one another and the panel of moderators, but the second debate between Prime Minister Scott Morrison and Opposition Leader Anthony Albanese canvassed a range of issues including the cost of living, aged care, national security and corruption.
Our panel of experts awarded the debate narrowly to the opposition leader, but agreed it was an unsatisfactory way for voters to glean how leaders would tackle some of the most serious issues facing our country.
Meanwhile, two polls were released last night showing Labor has increased its lead over the government, and if those results were replicated on election day, the opposition would have a clear victory. Michelle Grattan says last week's interest rate hike has brought the cost of living to the centre of the campaign. This appears to have helped Labor, despite the Coalition's hopes such a debate might turn in its favour.
Amanda Dunn

Section Editor: Politics + Society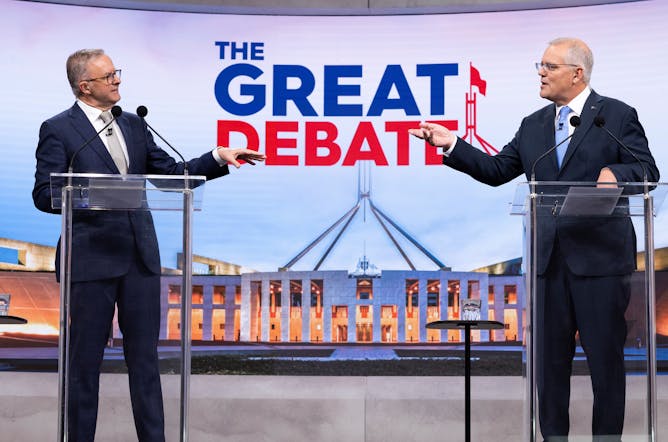 In the often fiery debate, the leaders answered questions about the cost of living, aged care, national security and a federal integrity commission, among other issues.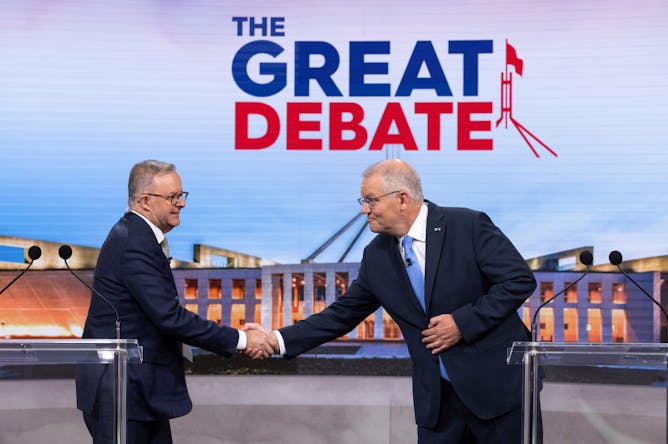 The opposition has increased its winning margins in both Newspoll and the Australian Financial Review's Ipsos poll, as Morrison and Albanese clashed in a shouty, fractious debate on Sunday night
What does a democracy do when a dominant news media organisation goes rogue during an election campaign? In 2022, News Corporation is confronting Australia with this question once again, as it did in 2019…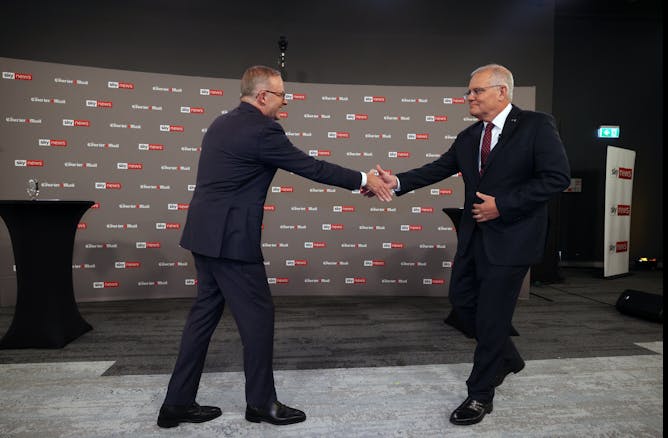 Managing the transition to a net-zero emissions economy must be a priority task for the next government. Our strategic and economic success depends on it.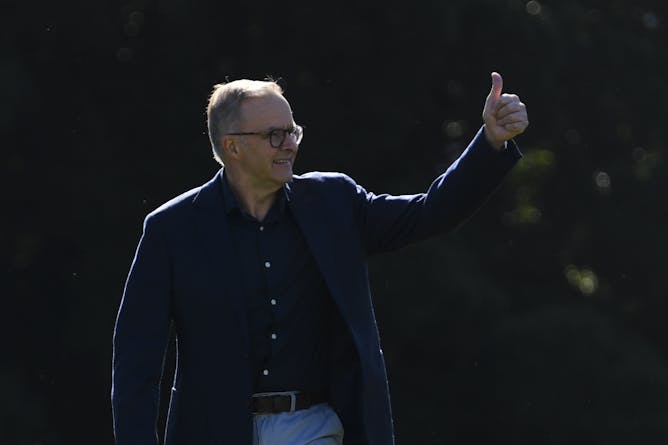 With early voting about to begin, Labor has widened its margin in polls to a strong winning position.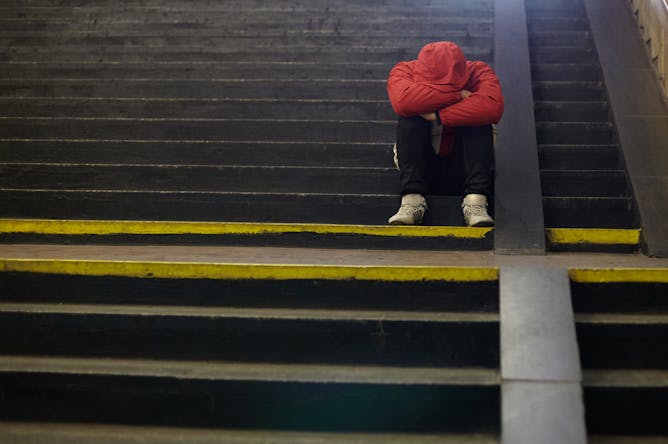 Boosting income support payments beyond their current austere levels remains a crucial pillar of policy for governments genuinely committed to reducing persistent disadvantage.
Most exit the out-of-home care system at 18, or younger, without ongoing support.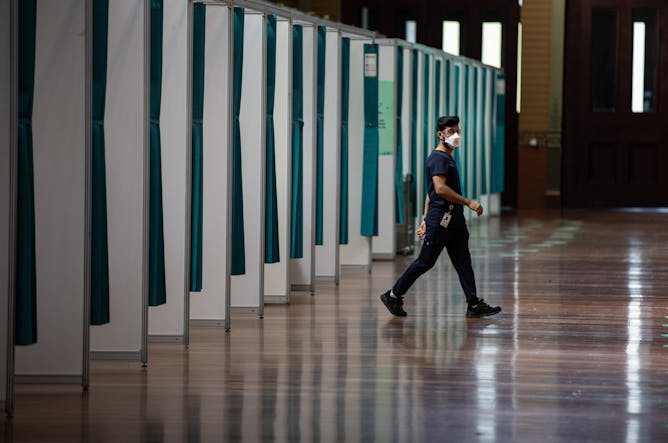 Are you due your third or fourth dose? What about your parents? What about your kids? It can be hard to keep track, so here's the current advice.
Health + Medicine
Science + Technology
Environment + Energy
Invasive mammals have already removed some native bird species from our cities. It's why urban forest restoration and predator control are crucial to support the 'ghosts of predation past'.

This long, uncharacteristically early heatwave has hit hundreds of millions of people in one of the world's most densely populated and vulnerable regions.
Education
Arts + Culture
Under the cloud of an election, this year's Archibald prize is mercifully a politician-free zone. However the artists do have issues …

Feminists in the 1970s knew the liberation of women and children was inextricably linked.
Featured jobs
Featured Events, Courses & Podcasts