When I used to teach elementary school math and English in my hometown of Milwaukee, I made it a point to visit the homes of my students, especially if they were struggling with their homework.
The visit that stands out the most is the one I paid to the home of a fifth grade boy. The light socket at the end of a raggedy cord that hung from the ceiling of his bedroom didn't have a lightbulb. Bass-laden music blared loudly from a stereo system in the living room. Cigarette smoke lingered in the air. His home was hardly a place to study – and I came to understand why he wasn't turning in his assignments.
That experience is just one reason I was intrigued by a new study by Jessica Calarco, a sociology professor at Indiana University, and Illana Horn, a professor of mathematics education at Vanderbilt University. Taking a critical look at how teachers view students who don't complete their homework, they discovered, just as I did back in 1996 in Milwaukee, that not all children live in homes that are suitable for doing homework. And students don't always have parents who can help them. The scholars question whether teachers do enough to take students' home life into account when they assign homework – and then give them poor grades for not turning it in.
Also today:
Jamaal Abdul-Alim

Education Editor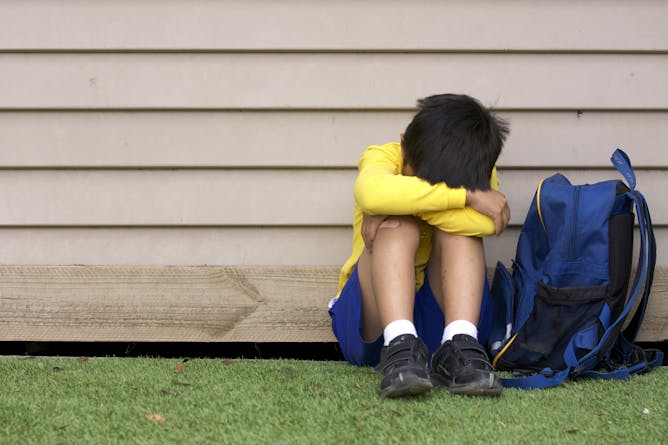 Not all students have access to the same level of parental help at home. So why are they judged as if they do? Two scholars probe how educators view students who fail to complete their homework.
Health + Medicine
Politics + Society
Chinese celebrities have become increasingly politically active on social media over the years – in part to help advance their careers.

Major Supreme Court decisions and reversals last term are leaving some people, including this scholar on constitutional politics, wondering – what's going on with the court?
Environment + Energy
Ethics + Religion
A historian of American Judaism explains how cookbooks across the 20th century have influenced and reflected the shifting tastes of American Jews.

Trump and Bolsonaro use religion in similar ways, but there are key differences between the two countries' evangelical communities – and politics.
Science + Technology
Economy + Business
Yvon Chouinard, his wife and their two adult children have given the company he founded away. From now on, its profits will fund climate and conservation work.

Paying for the stuff you want with currency is way easier than relying on chairs you made or chickens you raised.
Reader Comments 💬
"The vast majority of the time it's not us doing the thinking at all but simply our minds working 100% on memory and imagination, reminding us of what we believed yesterday and creating an imaginary prediction of the future based on our emotional fears, thoughts and feelings. Our minds are an amazing automatic labour saving device that crave certainty in an uncertain world. "

– Reader John Green on the story New study seeks to explain the 'Mandela Effect' – the bizarre phenomenon of shared false memories