Black students often get a raw deal when it comes to school suspensions, making up a disproportionate share of those kicked out of class. You might think the problem would be less of an issue when so many schools are operating remotely during the pandemic. Think again.
News reports show Black children are still being suspended for dubious reasons – even when they're learning remotely at home, criminal justice scholar Charles Bell writes. To better understand the impact of "unwarranted school punishment" on Black children and their families, Bell has been exploring their personal stories in an ongoing research project.
Also today:
Jamaal Abdul-Alim

Education Editor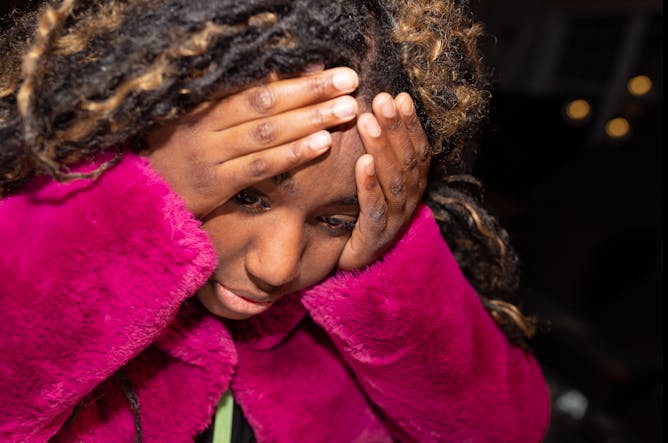 Schools can consider virtual learning and other ways to reduce the negative impact of suspensions on student achievement.
Economy + Business
Over one-third of America's COVID-19 deaths have been nursing home residents. Employee policies, particularly for low-paid aides, have sharply raised the risk.
Politics/Election '20
State legislatures, which will draw congressional districts that last through 2030, are dominated by the GOP.

The 2018 murder of Rio city councilwoman Marielle Franco inspired record numbers of Black women to get involved in politics. Winning proved harder – but it isn't the only point of their campaigns.

The influential civil rights group got its start following a wave of brutal white-led violence against Black people in Springfield, Illinois.
Health
Healing is a complicated process. As people age, higher rates of disease and the fact that old cells lose the ability to divide slow this process down.

The United Nations recently asked a group of experts across the world to recommend ways to persuade people to take a COVID-19 vaccine. Here is a summary of their suggestions.

Older adults, who are at a higher risk for COVID-19 complications, can strengthen their immune systems by exercising.
Arts + Culture
Ethics + Religion
Visual depiction of Prophet Muhammad is a sensitive issue for many Muslims. Islamic literature shows how Muslims used textual imagery to give a vivid picture of the prophet.

School reforms pushed by French President Emmanuel Macron are aimed at pushing Muslim students into public schools. An expert explains why this may be the wrong approach.
Education
From our International Editions
Here's what the west can learn from South Korea, Taiwan, Vietnam and more.

When pop star D'banj signed up to help get Goodluck Jonathan elected president, fans turned on him. But a hit song turned things around.

What does this announcement mean for the world? It's potentially huge.