In response to the protests over George Floyd's death, Paramount canceled its hit TV show "Cops" after a 23-year run. Until now, police dramas have rarely been controversial.
But their fixture on prime-time lineups was no accident. University of Oregon's Carol Stabile tells the story of how, beginning in the 1930s, law enforcement agencies, looking to burnish their public image, collaborated with network producers to create popular TV and radio series. This symbiotic relationship ensured the point of view of the police would dominate the airwaves for decades.
Also today:
Nick Lehr

Arts + Culture Editor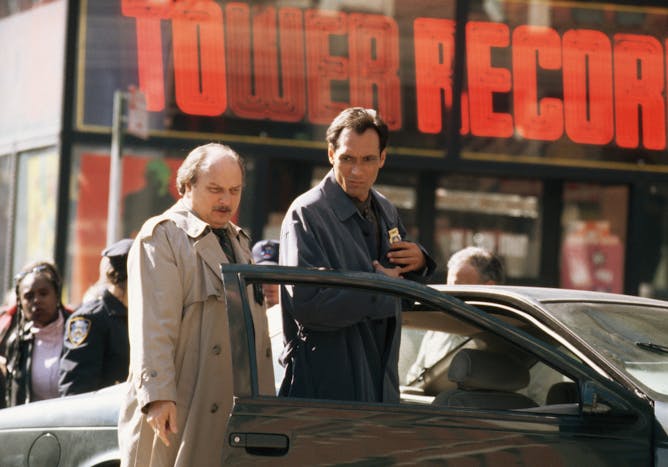 For decades, there's been a concerted effort by law enforcement to ensure their perspectives – and not those of people being policed – dominate prime-time television.
Arts + Culture
Health
Economy + Business
The Fed is spending up to US$2.3 trillion to help save the U.S. economy from the coronavirus recession. But where does all that money come from?

After firms add more women to their board, dangerous medical products are recalled more quickly.
Education
Science + Technology
Environment + Energy
Trending on site
The anti-fascist movement is a decentralized collection of individual activists who mostly use nonviolent methods to achieve their ends.

Thousands marched in silence against racial violence after a riot left hundreds of blacks dead and thousands homeless. The demands of black people in 2017 remain the same as they did in 1917.

Why does COVID-19 hit men harder than women? Is the disparity in mortality rates due to male hormones or an underlying difference in the male versus female immune system?