It has been 10 years since Côte d'Ivoire, with the help of the United Nations, commenced a process of building peace after a nine-year war. The process involves a disarmament, demobilisation and reintegration exercise as well as a transitional justice programme. Although the country has not returned to war, elections in 2018 and 2020 were marred by violence and many Ivorians say more needs to be done to unite the country. Jessica Moody explains why many are dissatisfied with both types of post-conflict programme.
Mindfulness, an ancient meditation technique practised by Buddhists, is proving its worth in the workplace, despite some concerns that its true meaning could be lost in translation. Linda Kantor, Kurt April and Warren Nilsson studied an array of professionals who'd attended some form of training in mindfulness leadership, and found that it helped them manage conflict. They made changes that were likely to affect employees' motivation, workplace engagement, and performance at work.
Subscribe to our WhatsApp bulletin here.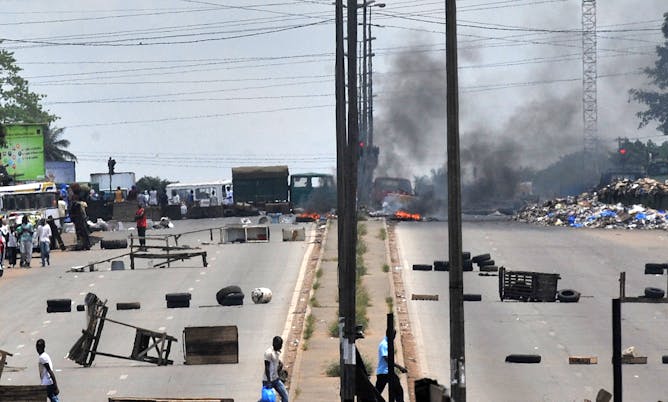 Based on the Cote d'Ivoire experience, the United Nations must reconsider its emphasis on coordinating reintegration and transitional justice irrespective of the post-war context.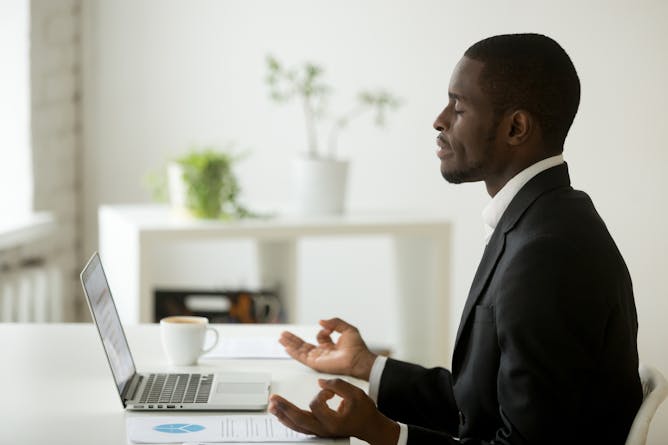 The founding principles of the Buddhist meditation technique known as mindfulness can help business leaders build stronger relationships in the workplace.
Arts, Culture + Society
| | | |
| --- | --- | --- |
| A year later, it's clear that the dance promotes a conscious concept of Africanity – sowing feelings of tolerance and contentment that have conquered international audiences. | | Following the war, the South African authorities were anxious to charge known war criminals, traitors and collaborators. But nothing came of it. |
Health + Medicine
| | | |
| --- | --- | --- |
| An effective oxygen system requires prompt recognition of who needs oxygen, a reliable oxygen supply and safe delivery to those who need it. | | Noise-induced hearing loss is an occupational health hazard. It remains a prevalent condition in the South African mining industry. |
Environment + Energy
| | | |
| --- | --- | --- |
| A holistic view of climate change risk considers climate hazards, exposure, vulnerability and the responses to these. It also takes into account how multiple risks interact. | | Combining evidence from archaeology, geochronology and paleoenvironmental science, researchers identified how ancient humans by Lake Malawi were the first to substantially modify their environment. |
From our international editions
| | | |
| --- | --- | --- |
| Passwords have been around for decades and we're still getting it wrong. | | The findings suggest adults feel more prosocial with children around – even if they don't have any themselves. |
| As the US debates reparations for descendants of slavery, cases in Africa help illustrate the limits of programs focused solely in financial restitution. | | A future of heat and strife or humanity's finest hour – our response to climate change today will define the 21st century. |