The Supreme Court is notoriously tight-lipped about when, exactly, it will announce its decisions – including a highly-anticipated ruling which could reverse the landmark Roe v. Wade decision.
Whatever happens, the court's ruling won't be the final word on abortion in the U.S., points out Katherine Drabiak, an associate professor of health law and medical ethics at the University of South Florida. Rather, it could be "the starting point for states to navigate a wide range of new abortion laws," Drabiak writes.
But deciding at the state level whether to make it easier or harder to get an abortion might be complex and time-consuming. Either way, the legal pathway ahead won't be decided with one Supreme Court ruling.
Also today: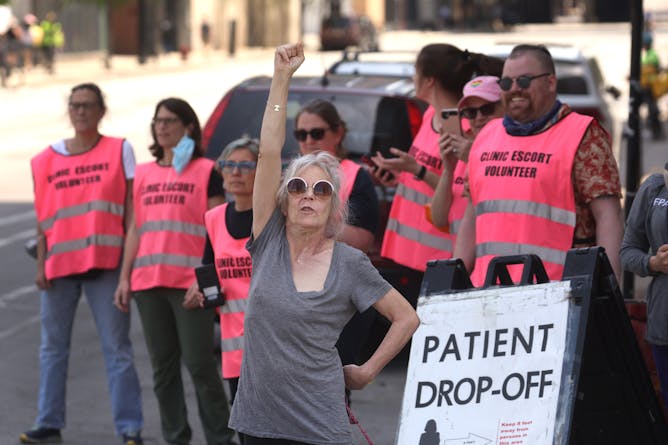 The Supreme Court potentially overturning Roe v. Wade this spring will be only the first part of a complicated legal saga that will play out at the state level.
Science + Technology
Both Macron and Madonna have expressed concerns about genetic privacy. As DNA collection and sequencing becomes increasingly commonplace, what may seem paranoid may instead be prescient.

Bedbugs are pretty much universally reviled. But a public health entomologist explains how – while potentially traumatizing to deal with – they aren't likely to make you sick.

Barbecued food has unique and often delicious flavors. A food chemist explains how the process of grilling over an open flame can produce flavors unattainable through other cooking methods.
Politics + Society
The public hearings of the House Jan. 6 investigative committee will deal with unprecedented events in American history, but the very investigation of these events has strong precedent.

One of the last relics of 'lost cause' ideology is nearing its end as a federal panel has recommended renaming US military bases now honoring Confederate generals.
Arts + Culture
Economy + Business
Education
From our international editions